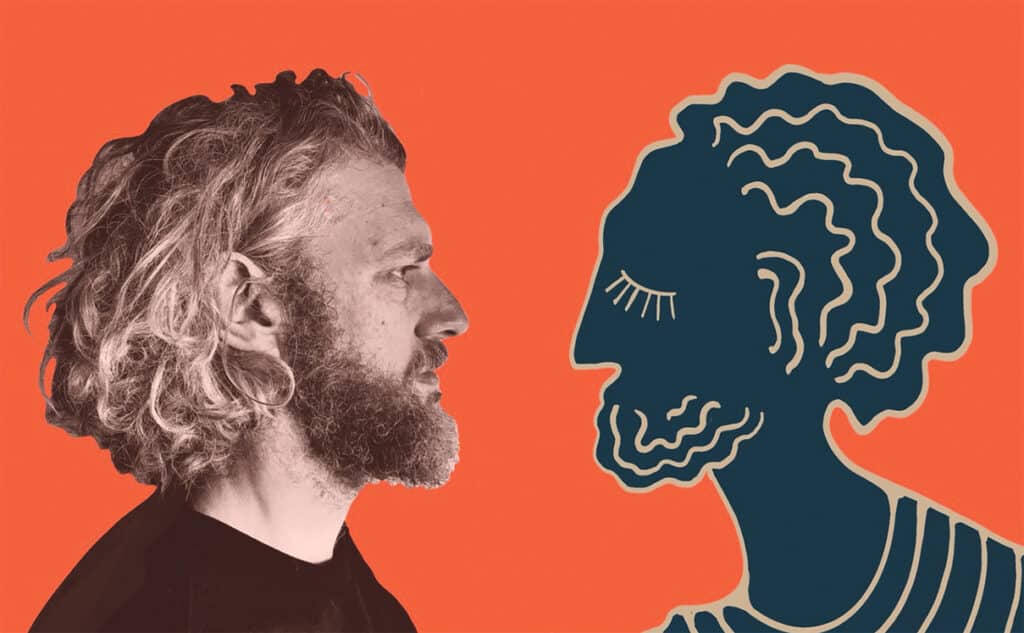 Released in February, the AA-side 'Luciferin / Ridgewood' is the first digital single from Kʒːlu – the solo project of West Cork-based musician and composer Patrick Hatchett – ahead of the self-titled album 'Kʒːlu' which follows on March 26, on vinyl and digital.
In Hatchett's words, this solo work "brings together the sonic flavours, human influences and cultural experiences gathered over my many musical years. Reflective tales from late night afrobeat jams, to early Sunday Gospel duties. Exhaustive travel and touring with legendary Jamaican artists, to intimate jazz gigs in a cosy south London pub. The exquisite feeling of solitude and reflection in nature against the energy and kinship of a frenetic dance floor with a stacked sound system… A globally inspired search for a connection and commonality: Wild nights dancing, the wild characters amongst us, the innate wildness of my surroundings".
The project is phonetically named after the curlew, Hatchett's favourite bird to be seen around West Cork where he now lives, having moved from London in recent years.
The album includes collaborations with UK Bengali musician Idris Rahman on flute (Soothsayers, Anoushka Shankar, Wildflower, Zoe Rahman), and Irish musicians Seán Mac Erlaine on Bass Clarinet (Caoimhín Ó Raghallaigh, The Gloaming, Underground Resistance) and Justin Grounds on Violin (The Vespertine Quintet, Fir Beag).
The slowly building, beautifully explosive 'Luciferin' was inspired by "A night swim in Lough Hyne, Skibbereen, with my young family in search of the 'sparkles' (bioluminescence). Wide-eyed, cheesy exhilaration, childlike elation. Bit like a rave, part '80s soul, part psychedelic wig-out. Part post-sea warming glow."
'Ridgewood', a rolling, meditative jam, started life as a solo guitar piece. Says Hatchett: "I would play on a shabby old nylon string guitar over a cup of coffee on those early mornings when the rest of the world was still enviably sleeping. It's an (un)easy listening track, a sort of wonky Sunday afternoon piece with a feel-good end or happy departure. Features Seán Mac Erlaine on Bass Clarinet."
An established guitarist, remixer and producer, Patrick Hatchett divides his time between composing for screen, producing, and live performance. As a musician he has performed extensively around Europe and the UK including London Jazz Festival, Bestival, Alexandra Palace, O2 Arena, Sunsplash, Womad, Ronnie Scotts, main stages at Glastonbury Festival, Latitude and many more.
Listen on Spotify.