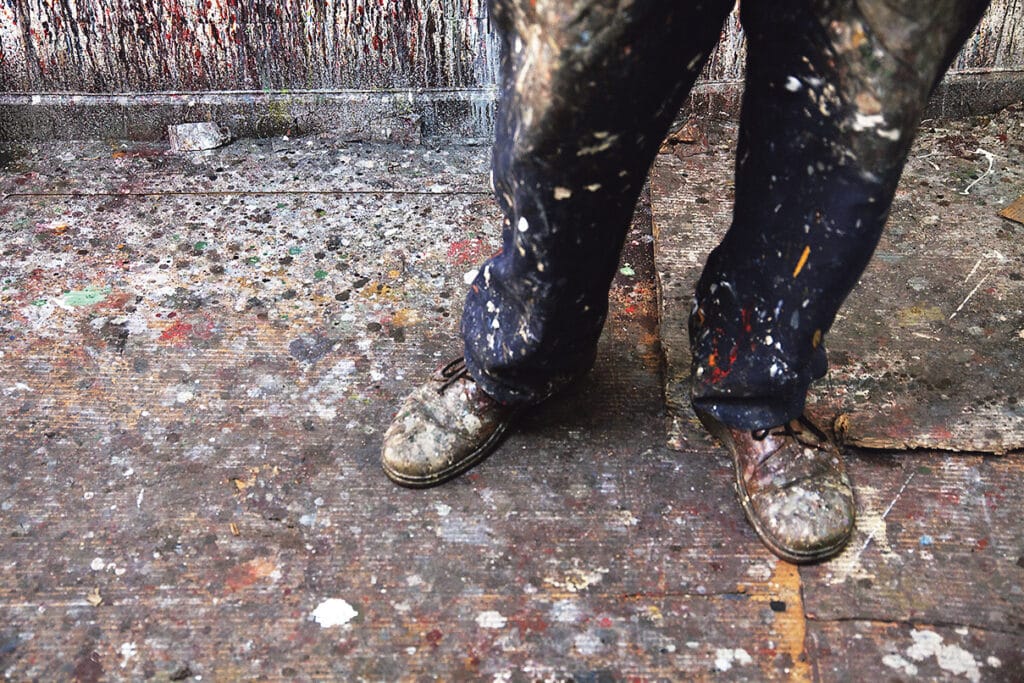 From September 4, Kenmare Butter Market is hosting a significant retrospective exhibition of the work of Ian Humphreys, an artist who has called West Cork "home" for over 20 years.
"The work includes still lives, figures, land/seascapes and abstractions, and all the shades between these conventional categories," says art lecturer Jill Howitt. "These paintings rejoice in paint, painting, colour, texture, light, sea, land, community, ritual, people, life, and death."
This exhibition is Ian's journey in painting from when he first came to live in Roaringwater Bay in 1999. "I came from another place and stepped into the light of here," he explains. Moving from still life, through figurative, to abstraction, Ian says of his work today: "I don't paint description or a narrative. I explore paint processes and try to let that that comes into me reveal itself in that process. My paintings in other words are not about something else but are about themselves. They are meant as a celebration of living, being and painting in West Cork."
John Goode, Director of Mill Cove Gallery and curator of this show, first saw Ian's work at the West Cork Arts Centre 20 years ago and has been an admirer, supporter and collector ever since. "There is a resonance and emotion in Ian's work that is profound. These paintings are very powerful and need to be seen, experienced and enjoyed.
"Ian's work has matured and developed considerably over the last 20 years, from still life to figurative work with powerful symbolism. The figures left in the early 2000s and an abstract landscape appeared, landscape echoed in colour and music.
"The artist Josef Albers is an influence on Ian; Albers said: If one says "Red" and there are 50 people listening, it can be expected that there will be 50 reds in their minds. And one can be sure that all these reds will be very different."
Claire Bunbury, Creative Director at the Butter Market had seen Ian's work at Mill Cove Gallery, and in John Goode's home, and approached John and Ian about hosting an exhibition. "Ian's exhibition adds to the very rich diversity and inclusive programming that is the ethos of the Butter Market," she explains.
"From community arts exhibitions to craft fairs and large-scale sculpture exhibitions, we are very pleased with the development of our arts programme to-date. In March, with the lifting of Covid restrictions, we were in a position to introduce live performance, set to the backdrop of our visual arts exhibitions. We continue to grow our audience and are delighted to report that over 5,000 visited the gallery in June and July."
"These reflections and anticipations remind me of the potential for art to connect us to new ideas, other times and places, and to each other. Ian wants these paintings to make you smile. I hope they touch you," Jill Howitt, July 2022.
'My Journey in Paint 1999-2023', 4 to 25 September 2022 at Kenmare Butter Market.
kenmarebuttermarket.org