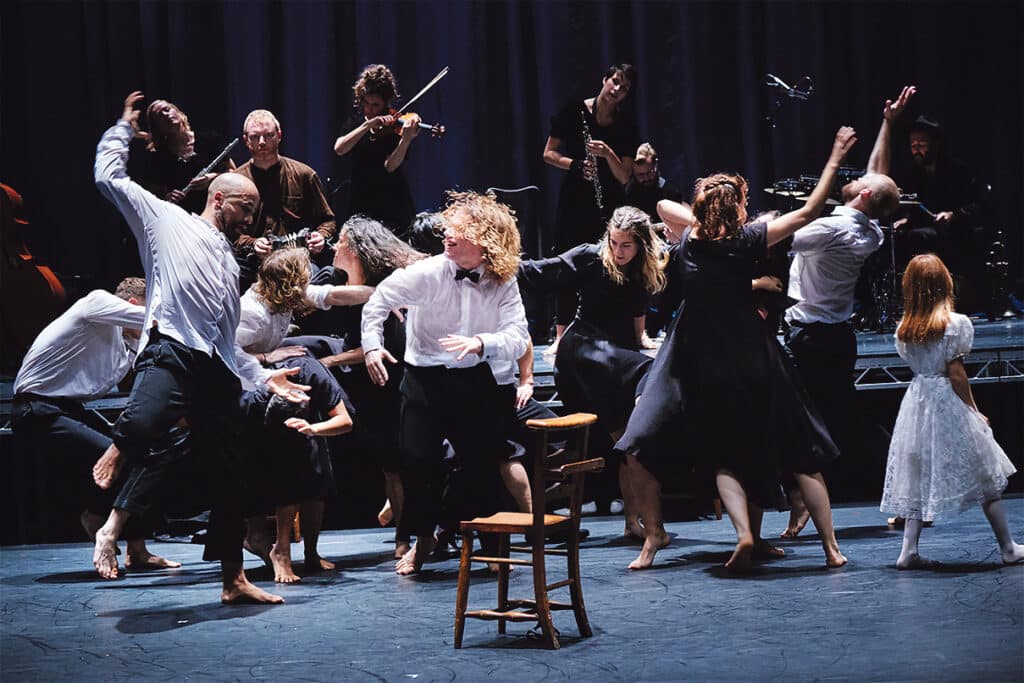 West Cork native Pat Collins'  'The Dance' will be released in cinemas, including The Gate in Cork City, on Friday, February 11. Pat Collins will also attend a Q&A after the screening on Thursday, February 17 at 6.30pm – tickets on sale soon!
The film can also be pre-ordered online now on vimeo.com/ondemand/thedancefilm
From Break Out Pictures, 'The Dance' follows the staging of a new international dance and theatre work (MÁM) by the acclaimed choreographer Michael Keegan-Dolan from the first day of rehearsal to the opening night performance. The Dance is a fiercely true and beautiful account of a magical process of work, brought to life by the inimitable Pat Collins (Song of Granite, Silence).
MÁM brought the virtuoso concertina player Cormac Begley, the European musical collective Stargaze and twelve international dancers to the remote Dingle Peninsula in Ireland and is a unique confluence between soloist and ensemble, classical and traditional, the local and the universal. It went on to be reviewed rapturously, toured internationally and was nominated for an Olivier Award for Best production in London. As well as Dublin, it has been performed in theatres' in London, Australia and New Zealand.
The Dance is a South Wind Blows and Harvest Films Production with backing from Screen Ireland, Teaċ Daṁsa and RTÉ.
"This film is observational in the most literal sense," comments Collins. "Every day over the course of eight weeks, we filmed in a community hall in West Kerry with choreographer Michael Keegan-Dolan and 12 dancers, the Stargaze collective and Cormac Begley. We were given a rare insight into an intense period of collaboration as they rehearsed. It was a privilege to observe at such close proximity the gradual emergence of a work of art. There is something very moving about witnessing someone lost in their own work."