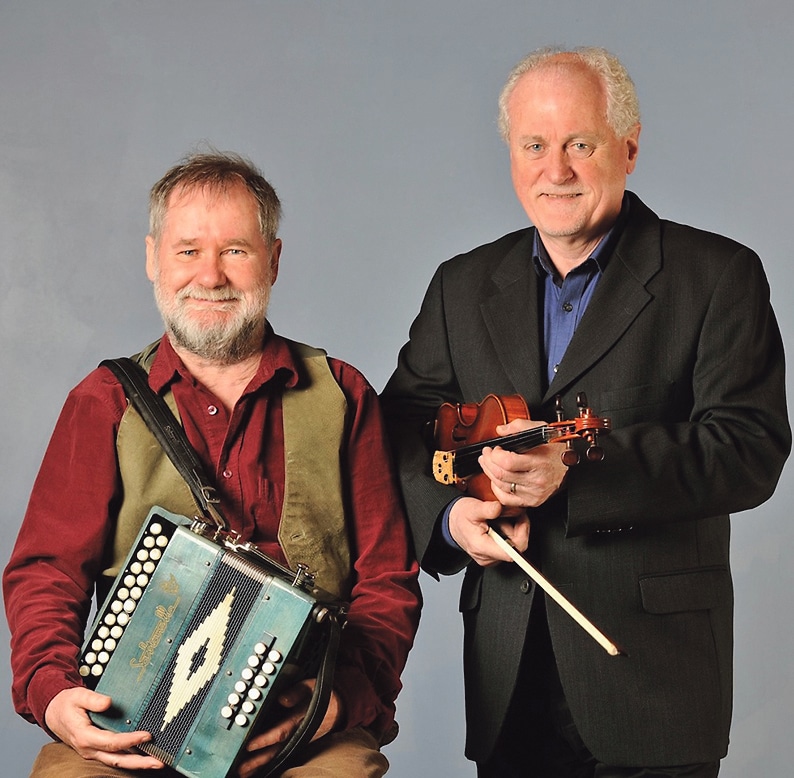 The ninth international Fastnet Maritime and Folk Festival take place in Ballydehob from June 17-19, 2022.
A merger of 'Sliabh Luachra' instrumental music and Irish and UK maritime songs and traditions, the festival concert at Ballydehob Levis Corner House on Saturday, June 18 features Tom Lewis, Matt Cranitch and Jackie Daly, Gemma Khawaja, Pat Fleming, Maria Cotter, Tim Browne, Jim Mageean and Pat Sheridan.
Tom Lewis is renowned for composing 'The Last Shanty' (A Sailor Ain't A Sailor) plus many other contemporary songs of the sea that have become folk standards.
Jackie Daly and Matt Cranitch are acknowledged masters of the rich musical tradition of
Sliabh Luachra in the southwest of Ireland. The words 'Button Accordion' and 'Jackie Daly' are synonymous in the world of Irish traditional music. He was described in the New York Times as "probably the best accordionist in Ireland". Matt Cranitch is renowned as a fiddle-player and teacher, both at home in Ireland and abroad. He is an authority on the music of Sliabh Luachra and received a PhD from the University of Limerick for his study on the fiddle-playing tradition of this region.
Gemma Khawaja is a singer/guitarist from the Midlands UK (now based in Norfolk) performing traditional songs of the British Isles and creating songs inspired by folkloric customs, folk poesy and poetry.
Jim Mageean is an English folk singer based in Cullercoats, Tyne and Wear, England, specialising in Sea Shanties, traditional maritime music and 'Geordie' songs from his native North East of England. He will be singing with Irish Shantyman Pat Sheridan, an expert on Irish Sea Songs
Pat Fleming will be performing with Maria Cotter, Tim Browne, Gary O'Brien and a special guest appearance by Timmy O'Connor. They will be launching a CD of local Sliabh Luachra music. The CD is a mixture of old and newly composed tunes from the heart of this rich tradition.
Admission €10. Most other events, except the workshops are free during the festival.
For full programme and tickets go to fastnetmaritime.com