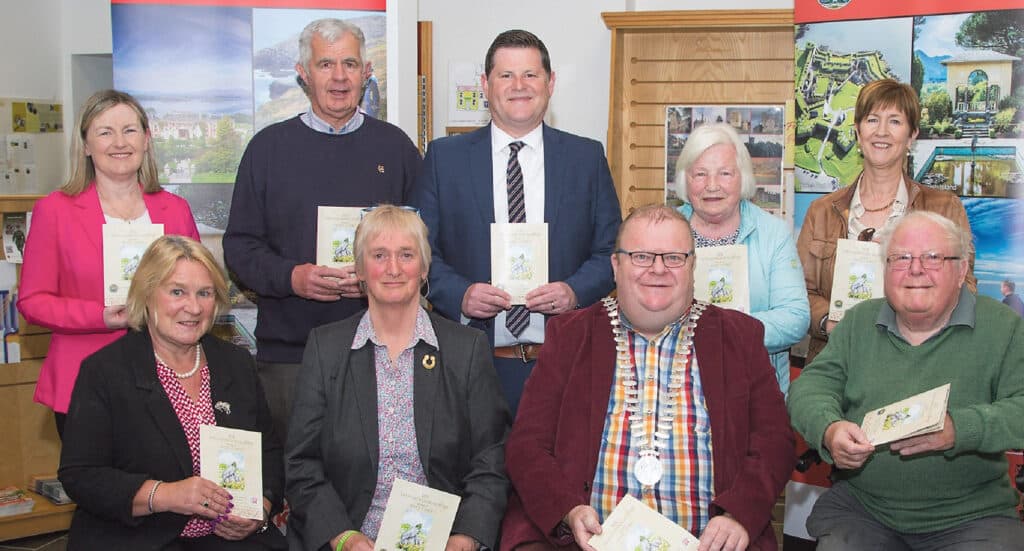 The Mayor of the County of Cork, Cllr. Danny Collins has officially launched a new guide map highlighting the rich and unique archaeological heritage of the West Cork countryside.
The '101 Archaeological Sites to Visit in West Cork' guide map features well-known monuments such as Drombeg Stone Circle, Timoleague Friary, and Charles Fort, as well as lesser-known sites like Ardgroom Stone Circle, Kinneagh Round Tower, and Cahervagliar Ringfort. It also includes monuments from more recent times, including Martello towers, signal towers, water-powered mills and mining remains.
The map provides a brief description of each site, along with its grid coordinates, making it easy for visitors to find and experience the rich heritage of West Cork. The new guide complements the Council's Historic Towns Map series now available for 11 towns in Cork County, including Bantry, Skibbereen, Clonakilty, Schull, Dunmanway, Castletownbere, Kinsale and Bandon.
Speaking at the launch, Mayor Collins said, "West Cork is home to a wealth of archaeological sites that tell the story of our unique cultural heritage, from Stone Age burial tombs to medieval castles and abbeys. This guide map will be an excellent resource for both locals and visitors to the area, providing a comprehensive list of accessible sites that showcase the diverse history of the area."
The '101 Archaeological Sites to Visit in West Cork' guide map and the Historic Towns Series are available for download on the Council's website at www.corkcoco.ie. Copies are also available at local Tourist Offices.