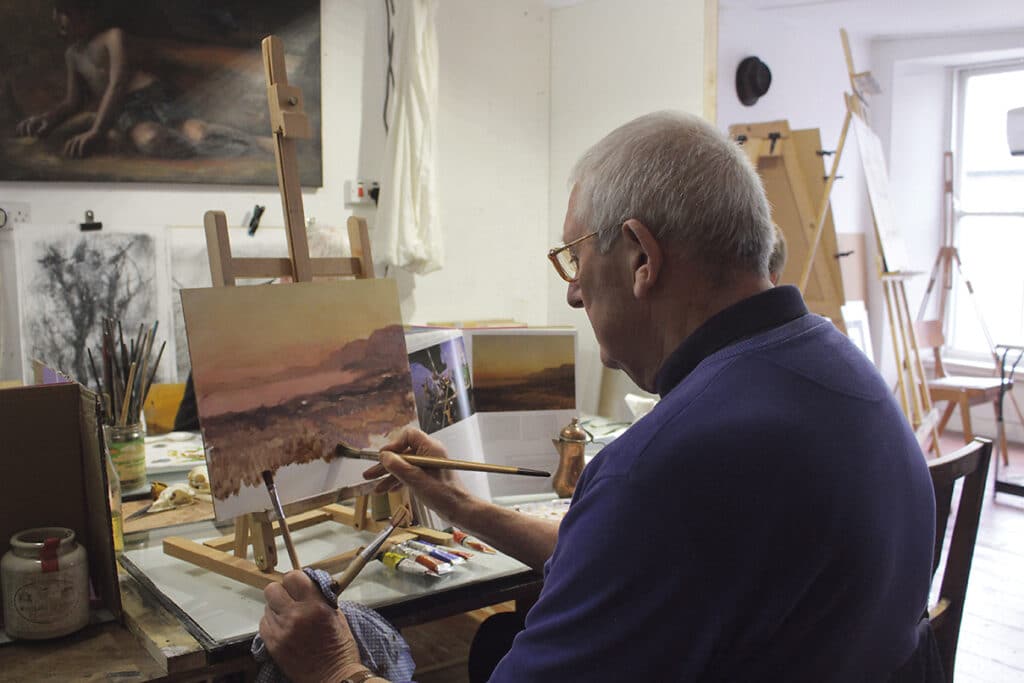 Clonakilty School of Painting will be welcoming students back in the first week of August, all spruced up and ready to facilitate the creation of all those prints, paintings and drawings you've been dreaming of!
In order to facilitate physical distancing the school is capping class numbers at six students. This means there will be an extra class for the Junior Program (Wed, Thurs and Fri 4-6pm). The Adult Program remains the same (Wed 11-2pm and Fri 7-9pm), with both programs providing optional modules in oil painting, print making and drawing. 
As class numbers are now capped, students and parents are encouraged to book online at: paintingschool.jameswaller.org. Class passes may be booked for specific dates and classes under the 'enrolment' tab. Please contact the school directly if you have any difficulties or if you have passes that are still current.
With programs catering for junior and senior cycle students, homeschoolers, professional and amateur artists, hobbyists and retirees, Clonakilty School of painting has something for all levels and ages. The school is now also offering online learning options, including video tutorials and online coaching via Zoom. This is ideal for anyone cocooning or who simply can't make it to the studio. The school will work with you to formulate an individual learning plan that best suits your needs and objectives. So if lockdown has inspired your creative side, and you'd like to learn more, then now's the time!
The school is determined to continue to offer classes that are safe, accessible, exciting and enjoyable. CSOP is working closely with the Clonakilty Community Art Centre to ensure that the facilities maintain all of the prescribed Covid-19 safety protocols. The school director is confident that after months of education in hygiene measures, teacher and students can successfully work together in a safe, physically distanced learning environment. Enrol today and let the creating begin!
Enrolments: visit paintingschool.jameswaller.org, call 087 7184399 or email admin@paintingschool.jameswaller.org