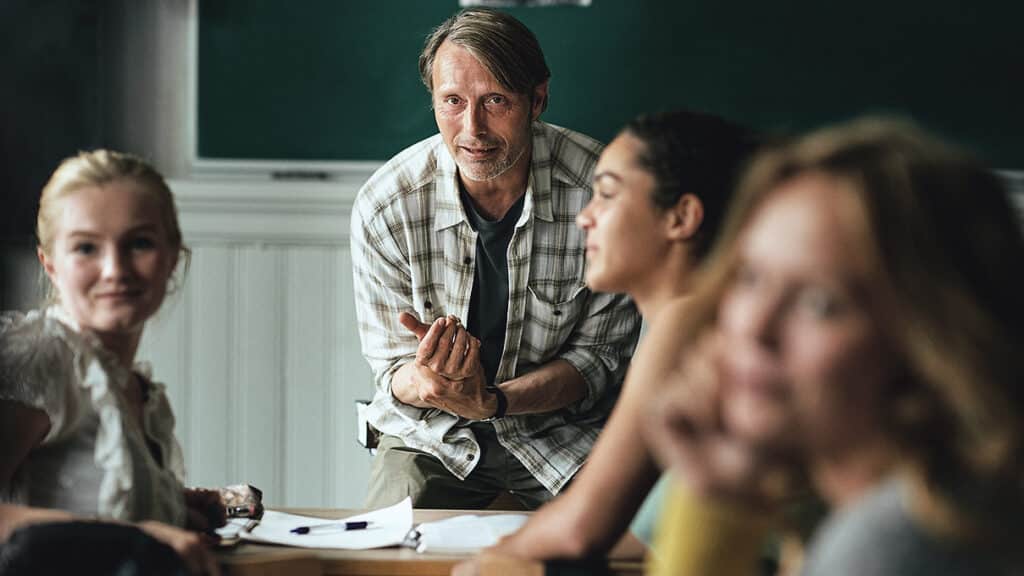 After a longer than usual hiatus, Clonakilty Film Club returns to the Park Cinema this month with a superb selection from the best that world cinema has to offer. Over the autumn season the club will show six films on fortnightly Tuesdays, plus a very special Saturday feature film that ties in with the musical vibe encasing
Clonakilty during its International Guitar Festival weekend.
Due to Covid-related delays, access>CINEMA provided the film club committee with a glut of top class films from which to pick just six – an onerous task. With more films being released this month, the committee elected to select just three initially and go back to the drawing board for the final three films of the season.  
Going to print, Public Health guidelines on numbers were yet to be announced but, even with social distancing, Screen 2 in Clonakilty Park Cinema can still safely hold 35 viewers. The larger Screen 1 is available to the Club on its opening night to accommodate a larger crowd. The club will operate on a first-come, first-in basis. For these reasons it is suspending membership for the 2021/2022 season and all films are €10 at the door with everybody welcome. The selection and dates are:
Sat Sept 18, Summer of Soul (…or, when the revolution could not be televised): A feature documentary about the legendary 1969 Harlem Cultural Festival which celebrated African American music and culture, and promoted Black pride and unity. Deftly interweaving incredible live footage with a series of revealing interviews, Summer of Soul captures the spirit and context of a watershed moment while tying it firmly to the present.
Tues Sept 21, Another Round: In a social experiment four high school teachers consume alcohol on a daily basis to see how it affects their social and professional lives. Several years ago the Film Club screened 'The Hunt' with the same pairing of lead actor Mads Mikkelsen and director Thomas Vinterberg, so this second outing for the duo is expected to again be very well received by the audience.
Tues Oct 5, Limbo: A wry and poignant observation of the refugee experience, set on a fictional remote Scottish island where a group of new arrivals await the results of their asylum claims. It centers on Omar (Amir El-Masry), a young Syrian musician who is burdened by his grandfather's oud, the king of Arabic music instruments, which he has carried all the way from his homeland.
Tues Oct 19, The Father: Anthony (Anthony Hopkins) refuses all assistance from his daughter as he ages. As he tries to make sense of his changing circumstances, he begins to doubt his loved ones, his own mind and even the fabric of his reality. Led by stellar performances and artfully helmed by writer-director Florian Zeller, The Father presents a devastatingly empathetic portrayal of dementia.
Films start at 8.30pm. Doors open from 8.20pm. Follow Clonakilty Film Club on Facebook for updates.