Les SalAmandas, a new singing song-writing act in the Irish music scene, Julie O'Sullivan (Ballydehob, West Cork) and Colyne Laverriere (Hostun, France), have just released their very first single 'Now is The Time', on Bandcamp, Spotify, and Youtube.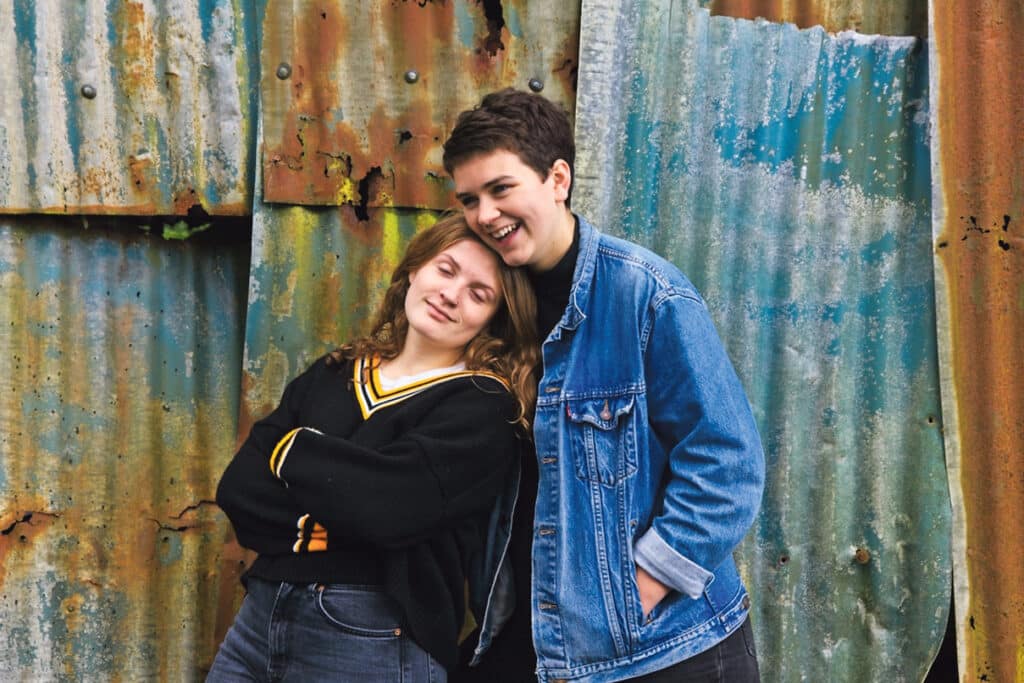 Julie and Colyne met in late 2018 in Ballydehob, West Cork. Les SalAmandas made their live debut at Levis Corner House, an award-winning Irish venue, as part of 'Secret Song Festival' (2019). On September 1, 2020, they performed at a sold out gig in Levis Corner House and revealed a maturity of songwriting well beyond their years.
Immersing themselves in the cultural centre that is West Cork, Julie and Colyne have spent the last eighteen months writing their own material together and collaborating with local and national musicians. This includes being invited to perform on the acclaimed Irish folk singer Ger Wolfe's new album 'The Morning Star', as well as performing at Ger's live album launch in February 2020. In October 2020, they were invited to perform a livestream gig through Mick Flannery's social media pages, an award-winning, double-platinum selling artist, and garnered over 10,000 views of their performance in 24 hours. They were one of four Irish Artists invited to perform a set at 'Folk Alliance International' a prestigious global music conference in February 2021 as part of The Starhouse Collective showcase.
Les Salamandas are currently recording their debut album, which will be co-produced by award-winning Canadian Producer Daniel Ledwell (www.danielledwell.com).
Speaking ahead of the launch of their debut single 'Now is the Time', Julie says: "The world throws some horrible things at us from time to time. Life can be hard and unfair, but it can also be beautiful. To see the beauty, you have to forgive the world. And to forgive the world you have to forgive yourself. This song is about forgiving yourself."
Colyne adds: "The song was written just after the second lockdown started. I think the message we tried to share through the lyrics is that we never know what will happen in the future and we should enjoy life as much as we can, seize the moment, no matter what happened in the past, and make the most out of it."
'Now is the Time', the first single Les SalAmandas is out since May May 21 on Spotify, Bandcamp, and Youtube.