'Harvest' is the theme for this year's West Cork Creates Exhibition, which in its tenth year will not be found at its usual Skibbereen venue, in the O'Driscoll Building, Levis' Quay, but instead will take place via an online 3D Exhibition, gallery and shop.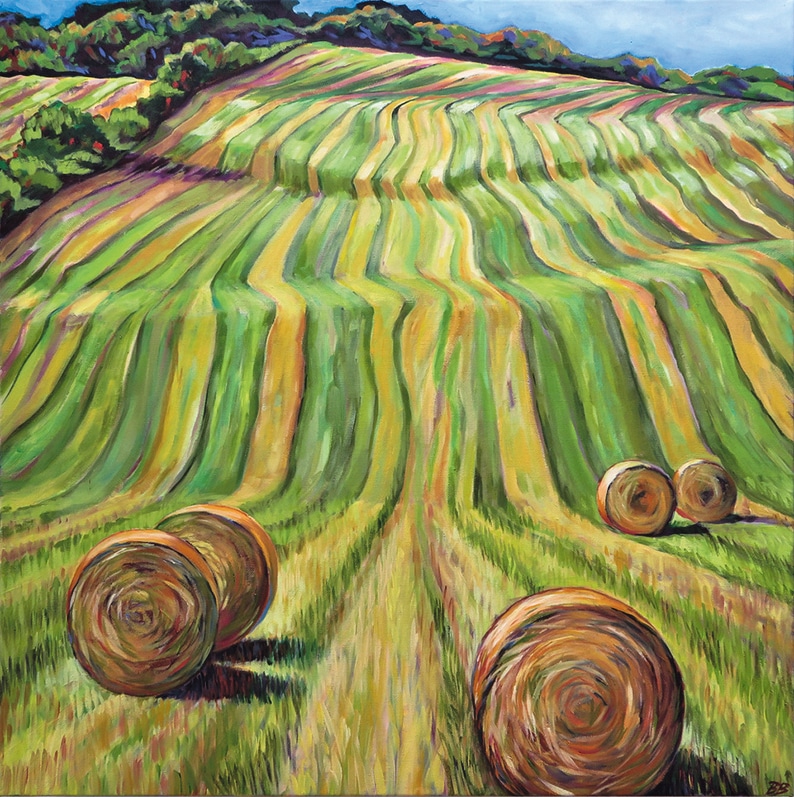 At the beginning of the year an 'Open Call' was made to local artists and craftspeople to submit proposals for the exhibition, based on the 'Harvest' theme and with inspiration from Cork poet Theo Dorgan's poem 'Harvest Moon' penned to commemorate the second anniversary of the death of Seamus Heaney.
Artwork selected for this year's show is of the high standard, which audiences have come to expect from the annual 'West Cork Creates' Show. The work of thirty-two artists can be seen in the exhibition, many of whom are well known to local art-lovers and collectors, and this year some exciting new names have been added, such as the talented Luka Scannell, a young knifemaker from Schull.
Each year one artist is invited from outside of Cork County to participate. The Invited Artist for 2020 is ceramicist Marcus O'Mahony, whose large, textured and lidded vessels conjure up visions of abundant harvests and winter storerooms.
West Cork Creates Exhibition 2020 'Harvest' will be officially opened by Theo Dorgan on Saturday, August 8 at 1pm, Live and online. 'Like' the West Cork Creates Facebook page for details on how to join.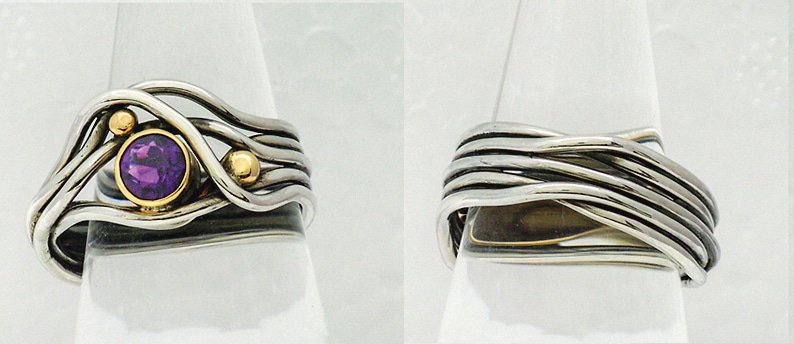 The exhibition opening usually has upwards of 100 people attending, with local collectors making certain they get in early to ensure first pick of the wonderful, unique artworks on offer. It is hoped to see similar numbers raising a glass and celebrating the opening this year, making the online experience equally exciting!
The WCC exhibition has been curated by Alison Ospina for the last six years and is a part of the Taste of West Cork Food Festival. It runs online until Sunday, September 13.
List of participants West Cork Creates 2020 'Harvest'  
1. Jo Ashby – fine art
2. Barbara Becker – fine art
3. Sinead Barrett – fine art and instalation
4. Katherine Boucher Beug – fine art
5. Sonia Caldwell – sculpture, stone carving
6. Diane Carton – basket maker
7. Johanna Connor – fine art
8. Deirdre Cairns – stained glass
9. Michael Duerden – silver/goldsmith
10. Margaret Dukeman – fine artist
11. Angela Fewer – fine art
12. Geoff Greenham – photography
13. Sarah Hodson – fine art
14. Kathleen Holland – silver/goldsmith
15. 15. Etain Hickey – ceramics
16. Susanne Leutenegger – fine art
17. Marcus O 'Mahony – ceramics invited artist
18. Janet Murran – fine art
19. Hilary Nunan – mixed media wall pieces
20. Helen O'Keeffe – fine art
21. Noel O'Callaghan – fine art
22. Alison Ospina – chairs and footstools
23. Fiona Power – fine art
24. Dee Pieters – fine art
25. Luka Scannell – knife maker
26. Harriet Selka – fine art
27. Angie Shanahan – fine art
28. Jim Turner – ceramics
29. Christine Thery – fine art
30. Jules Thomas – fine art
31. Helen Walsh – sculpture
32.Claire Halliday – fine art