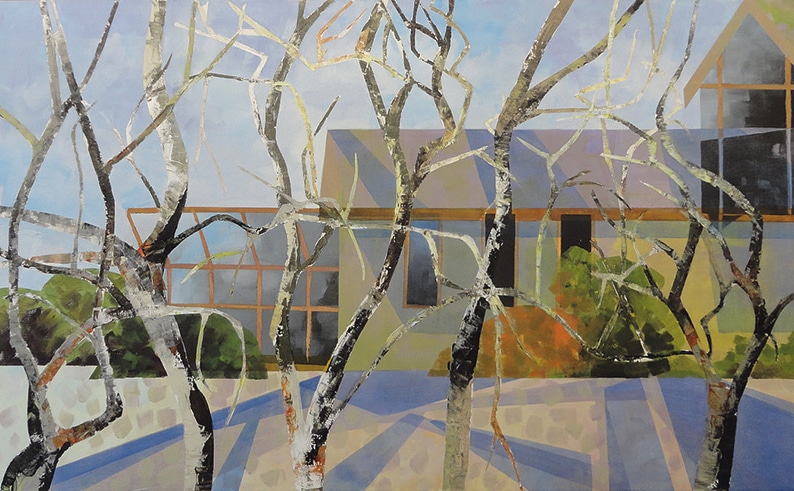 West Cork Creates Exhibition 2021 will hold its 10th summer arts exhibition entitled 'Home Ground' from August 7 to 28 in Skibbereen. The exhibition forms part of this year's national August Craft Month and Cork Craft Month.
This year's WCC exhibition will be showing the work of 48 fine artists, sculptors, photographers and craftspeople.
During the last 18 months, most of us have had to spend large amounts of time in 'lockdown' due to Covid-19. Those of us living in West Cork are very fortunate in that our 5km limit will often include not only some built environment, but also gardens, open fields, coast, riverside and mountains.
Our immediate surroundings are not only our homes but have become our workplaces, our playgrounds, schools for our children and our walking/cycling/ jogging trails. This has prompted us to look with renewed attention and appreciation at the microcosm of our locality, especially the natural world and the lives within that space.
Practices such as gardening, wild swimming and walking barefoot in nature have become more popular during this period as powerful ways that human beings can feel more 'grounded' and connect directly to the energy of the Earth, whilst receiving benefits to our physical health and mental wellbeing.
The ground we walk upon takes on a renewed significance as we consider the soil itself as the cradle of life, a resource for growing food and for making our homes, a symbol of our identity and values. As humans we are bound to the Earth in so many ways and our relationship to it is both physical and emotional.
In 2021, artists have been invited to submit proposals for artworks in response to the 'Home Ground' theme.
West Cork Creates Exhibition takes place in the O'Driscoll Building, Levis' Quay, Skibbereen (behind Peter O Sullivan's shop in the Main Street) from August 7 to 28. Doors open Saturday, August 7 at 11am. Opening Hours 11am-5 pm, Monday to Saturday. Admission is free.