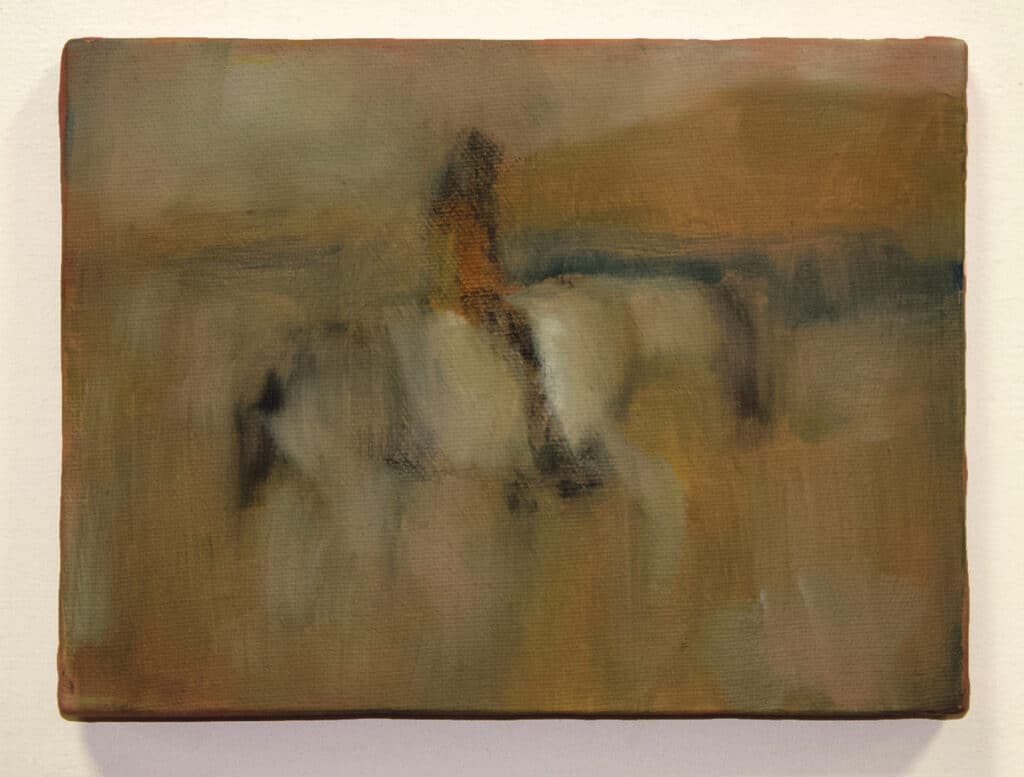 Kenmare Butter Market is committed to supporting emerging artists and is delighted this October to provide a platform for Eyeries artist Cathy Bacon as she begins her artist journey with 'Learning to Swim by Drowning', showing from October 1-21.
Cathy Bacon came to Beara 20 years ago to raise her family and began painting in 2016. Her work has been evolving ever since and she has received a BA and Masters from Crawford College. These paintings are inspired both by the personal and the universal, and range in theme from recognisably domestic scenes of children and animals to more abstracted landscapes.
Bacon's process is intuitive; it is her gut-brain response to the primal nature of being human. The images are nebulous and mysterious, with a dream-like or barely-there quality that reflects a certain uncertainty in existence.
The colours are subtle and the style is stripped-back; the pictures are like visual echoes, reminders of cave paintings; images emerging from the shadows.
Old childhood photographs and captured physical moments are translated into enduring memories: swimming the Bull Rock; her children with the horses; an encounter with a stag in the forest. Alchemically changing through paint the physicality of life into a form of understanding the human spirit.
Kenmore Butter Market is open Tuesday to Saturday 10am-5pm.
kenmarebuttermarket.com