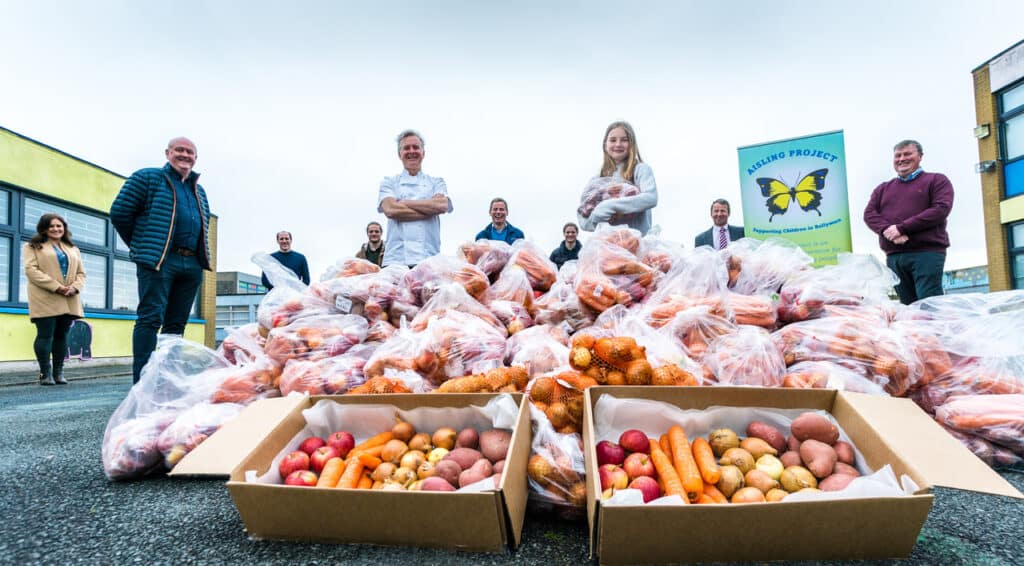 The not-for-profit 'Good Grub' has raised over €250,000 to date and has re-set its fundraising target to €500,000 to continue delivering fresh food to school children in disadvantaged communities around Ireland, including Co. Cork during the Covid-19 crisis.
A number of high-profile organisations have pledged their support to the initiative, including the social entrepreneurship platform ChangeX, which donated €50,000 towards the delivery of fresh fruit and vegetables to the families of DEIS schoolchildren who normally get their breakfast and lunch at school.
ChangeX secures €50K donation from Web Summit
Billed as a 'marketplace for social change', the tech-focused non-profit ChangeX helps to scale impactful community projects around the world by giving companies the opportunity to invest in specific regions and issues. In the case of Good Grub, the €50,000 donation was provided by the Web Summit, which is fronted by a group of Irish tech entrepreneurs including Paddy Cosgrave.
Niamh McKenna, Co-Founder of ChangeX said, "We're delighted to offer financial support to the Good Grub initiative. Good Grub is a great example of a voluntary organisation that is delivering support to disadvantaged communities during this Covid-19 pandemic. We're pleased that this funding will help them to scale their efforts right across the country providing fresh and nutritious food to thousands of families.
Other brands that have got behind Good Grub include Bank of Ireland, the Community Foundation of Ireland, Aramark, basis.point, Eurospar, the Quinn Family Foundation, SMBC Aviation Capital, Avoca and Irish Dog Foods.
Aiming to go national
In setting its sights on a new fundraising target of €500,000, the team behind Good Grub now aims to go nationwide – the initiative started in Dublin – and deliver fresh food to disadvantaged families around Ireland.
"The support we've had from both individuals and companies like ChangeX has been just inspirational," says Denis O'Reilly, founder of Good Grub. "Now we want to keep going and deliver fresh fruit and veg to families right around Ireland who are missing out on vital nutrition during the Covid19 crisis.
"Along with our charity partners, the Aisling Project, we're asking the corporate sector to dig as deep as possible and help us raise €500,000 to keep the food deliveries going for as long as the crisis continues," he said. "Any donation large or small will get us closer to that target and put food on the table for people who really need it.
"To everyone who has donated so far, I want to say thank you on behalf of the Good Grub team" O'Reilly added. "We're going to keep this going up to September when the children will hopefully be back in school."
Denis O'Reilly went on to explain that: €5,000 will provide nutritious fruit & Veg packs to 1,000 DEIS School Families for one week; €10,000 will provide nutritious fruit and veg packs to 2,000 DEIS School Families for one week; €20,000 will provide nutritious fruit and veg packs to 1,000 DEIS School Families for a month; €50,000 will provide nutritious fruit and Veg packs to 2,500 DEIS School Families for a month.
More information and donations at www.goodgrub.ie or https://www.gofundme.com/f/9yuctw-Good-Grub