Tania Presutti hears from Inseok Yoon, a post-doctoral researcher in Physics, how through intensive tracing, testing and quarantining, South Korea is successfully handling the pandemic. As a result, Covid-19 hasn't changed much in the way of everyday life in South Korea.
When Covid-19 landed on South Korean soil for the first time on January 20 (the same day as the first case was reported in US), the Korean Centre for Disease Control and Prevention (KCDC) was ready. After battling with SARS and Mers, the KCDC experts had predicted a new strain of coronavirus to emerge from China, and had planned and completed the hypothetical scenario already before the outbreak of Covid-19 was official. When the news of the novel coronavirus case in China became official, the KCDC started to work on a test to diagnose it and, when patient zero hit Korea, they were ready to test.
But I (like many others in the west) had no idea about this. All I knew was my dear friend and her family had just recently repatriated back to Seoul, and I was worried for her and her family's safety: Especially those critical weeks in February (from February 12) where the numbers from Korea seemed to explode due to patient 31.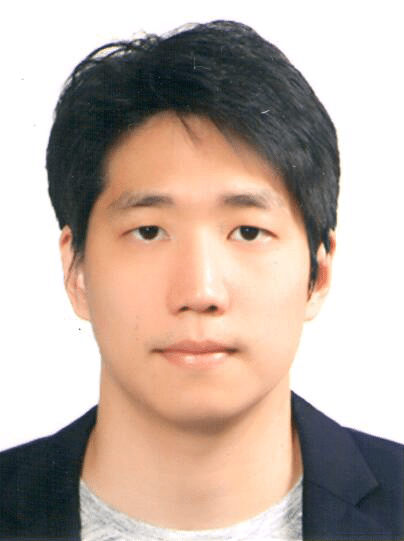 For my friend Minjung Park, a highschool teacher in Geography, and her husband Inseok Yoon, a post doctoral researcher in Physics from Seoul University, everyday life hasn't changed much, except they order more stuff online, instead of going to the shops. They both explained that going out shopping, whether it is for food or for goods, poses a risk as these are places where many people congregate. If they do go out shopping, they wear masks, sanitise hands upon entering shops, and wash hands thoroughly upon returning home.
Likewise Inseok tries to work from home as much as possible (Minjung is on maternal leave), wearing a mask when taking public transport (and trying to observe the rules for proper mask wearing i.e. Don't touch your mask with your possibly contaminated hands).
As they are a young family with a soon-to-be three-year-old boy and a new baby, they didn't go out much to begin with; but after Covid-19, they have further limited their social life and try to follow the government's guidelines for social distancing (advisory – not compulsory). No more after work pub visits with colleagues or coffee with friends (the pub scene is as big in South Korea as it is in Ireland).
Contrasting with many European countries, South Korea is not under lockdown. Even at the height of the outbreak, which happened after Patient 31 attended gatherings with a secret religious group – in three different locations with over a 1000 people attending in each – the South Korean government did not impose any lockdown or confinement rules on the country (the city of Daegu had two apartment blocks under lockdown for a short while, but stores and so on were still open). Instead they used their resources to locate, test and quarantine everyone who had contact with Patient 31.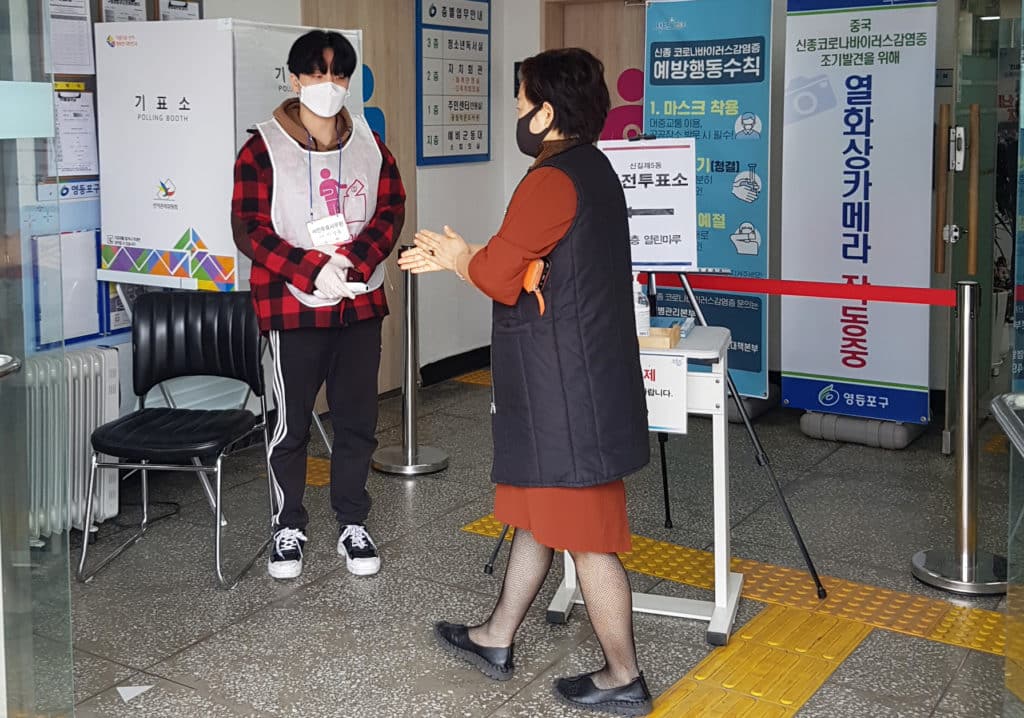 Kindergartens, schools and shopping centres remained open. Part of the reason for this is the high level of testing, tracing and quarantining – the South Korean way of dealing with the pandemic.
Inseok explains, "To protect the public, various methods are being used. The most important things are trace, test and quarantine. If you test positive, health authorities will call your close contacts and have them examined and recommend or order being isolated in their home while they wait for results. If positive, the patient will be transferred to hospital or the care centre, depending on severity. If not, the contacts should be isolated in their home for two weeks because there is a possibility of fake negative in very early stage of infection.
"The care centres have been created recently to monitor less serious patients and to reduce the load in hospitals. Hundreds of patients and one to two doctors stay there. In cases where a patient's condition becomes serious, the patient is transferred to hospital from the centre very quickly. The very advanced IT service of Korea helps to trace the contacts. From discovery of newly infected to quarantining close contacts, it usually takes two to three days. Disclosure of information is also important. Government regularly give briefings (maybe one or two times per day) of the status and try to give correct information about Covid-19 to prevent public panic. Whenever and wherever newly infected people are discovered, people around them get alerts via phone message, SMS and lines of movement of the infected are posted on a website. In case authorities miss any contacts, people voluntarily undergo inspection or quarantine by referring to the posts. That's very important during this surge because the capability of authorities is limited. Sanitary masks are distributed – three masks per week per person nowadays. Authorities have said there is an early stage of infection that can be contagious even if there are no symptoms. Without the masks, people in the early stage can infect others."
To date South Korea has tested almost half a million of its citizens and they are still testing. Aside from the new care centre for the infected but not serious cases, they have also come up with the so-called 'phonebooth' test. (You can see it here on Youtube: https://youtu.be/bzr20jCFKqU). It allows for up to 70 people tested per day, instead of 10, and it ensures the safety of the medical worker doing the test.
To get tested in Korea, Inseok explains that, "If somebody wants to be tested or a doctor or the authorities recommends a test, people need to visit a special test place so as not to infect other patients. The special test places have separated lines of movement and many measures to control contamination such as drive-through or the aforementioned plexi glass box with negative pressure. Doctors put a cotton swab to the examinee's nose and let the examinee spit sputum to obtain a specimen. Then the examinee should return home and await the result. Specimens are transferred to hospitals and labs. A reverse transcription PCR (used to study the RNA of certain viruses and to help diagnose and monitor an infection) test is run. If it's positive, the patient will be transferred to hospital or the care centre depending on severity. If not, the examinee should stay for two weeks at home. Authorities visit with daily necessities such as food, sanitiser and a small amount of money and call two times per day to ask if symptoms have developed or not."
The package that the Korean government is providing is nicknamed the 'Korean care-package' on the Internet, and it's become famous for exactly that: The care that has gone into making quarantined life as easy as possible during the two weeks. Besides food, kitchen staples and household essentials (and sanitisers and masks), there's also a little note from the authorities wishing good health and a best practice list for re-entering society. There is also money – for lost wages – in the care package. Overall, the government has tried to make this as pain-free and easy for the Korean people as the situation allows for. Tests and hospitalisations are also free.
Inseok and Minjung say there are small signs of optimism and positivity in South Korea, as the government succeeded in shutting down the cluster of infections left by Patient 31. It's a cautious, quiet optimism, halted by the grim horrors emerging from Europe and US. The understandable question has also been raised as to why the West has not taken lessons from countries such as South Korea? Without having even a week's worth of PPE gear for the country's health professionals at the beginning of the outbreak, South Korea has managed to come up with a diagnostic test, a successful plan for testing, tracing and quarantine, and has managed to flatten the curve.
My friends in Seoul are now sending me concerned messages, but are remaining hopeful for us. Hopefully we can honour that hope, stick together as the Koreans have (abiding to the social distancing protocol, setting aside our individual wants for the common good) and hopefully learn from their successes.