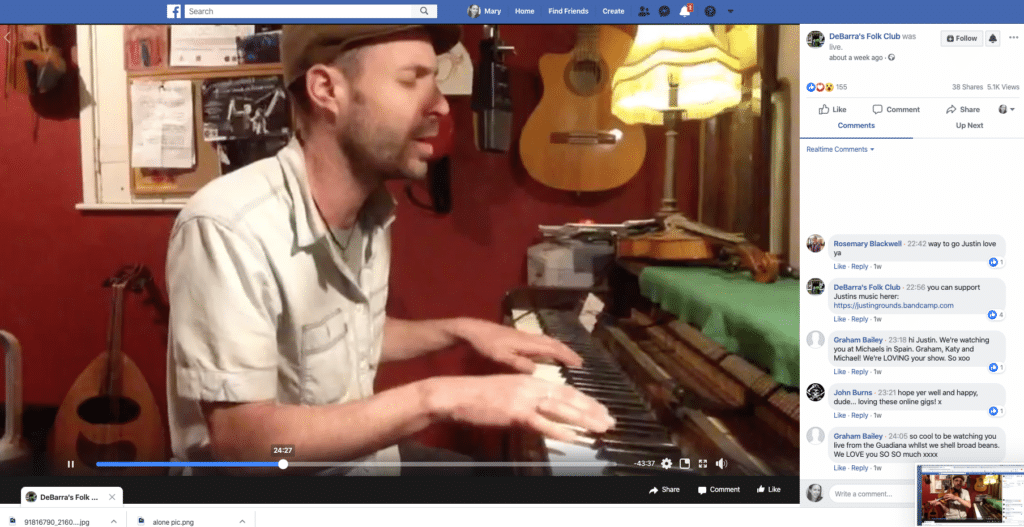 As people across Ireland adjust to unprecedented social distancing, communities in Cork are coming together online. Throughout the county, people are showing extraordinary acts of kindness and volunteerism through their personal Facebook and Instagram pages, or as part of new Coronavirus support Facebook Groups and initiatives.
One such group is Cork Covid-19 Volunteers for the Vulnerable, a network of over 1,000 volunteers from all over the city who have come together to help anyone who may need it, whether that's delivering medicine, groceries or other essentials to people unable to shop for themselves or simply being a friendly voice on the phone for those who are struggling with self-isolation.
As well as posting daily walking challenges, photography projects and other activities, the amazing people at Cork Cancer Care Centre are running live meditation sessions to help patients, families and friends feeling calm and peaceful during this challenging time.
Cork's musicians have stepped up to keep the county entertained, with a host of artists streaming gigs on Facebook Live and Instagram Live. Record label Unemployable Promotions is bringing acts such as Stephanie Rainey, Cry Monster Cry, In The Willows and Basicville into homes across Cork while Clonakilty landmark DeBarra's Folk Club is hosting nightly Facebook Live sessions throughout the month of April as part of its Sitting Room to Sitting Room series.
Local comedian Laura O'Mahony is keeping Cork laughing by reading stories live on Instagram every evening at 6pm for parents and children across the county.
Commenting on the community spirit of Cork, Head of Facebook Ireland Gareth Lambe said;
"People have always come to Facebook, Instagram and WhatsApp to build community and connect with friends and family. In recent weeks, however, we are witnessing something truly remarkable. In the face of the unparalleled challenges, people in Cork are taking to our platforms to help not only their communities, friends and families, but frontline health workers, emergency service personnel and even complete strangers through these challenging times. We are seeing first-hand that when people are connected they can achieve extraordinary things."
For accurate and up to date health information, go to the HSE website https://www.hse.ie/coronavirus/. To learn more about Facebook's latest efforts on COVID-19 visit the Facebook Newsroom at www.about.fb.com/coronavirus