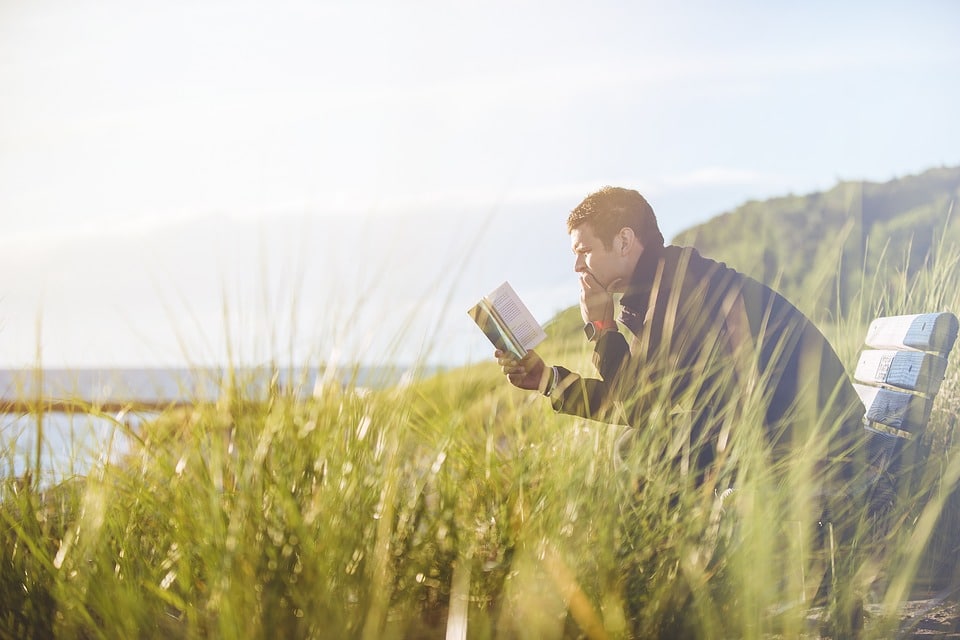 Like everyone else no doubt, I've been struggling to believe, let alone accept, what is currently going on in our world. It feels so surreal or even at times as if we are in some futuristic novel. Yet it is very real and it is happening now. So, whether we are in the habit of busyness or used to moving slowly through our days, life has changed for all of us. Normality has been turned on its head for now. More than ever we need to find ways to steady and ground ourselves, and, while we know that we need to stay at home in a literal, physical sense, it is also important to see if we can bring our mind home to our body, instead of racing ahead.
The body is seen as the first foundation of mindfulness, and being embodied, which is, having the mind and the body in the same place, allows us to operate from a more stable base. Mindfulness teacher and author, Tara Brach would say that the body can provide us with refuge when our emotions overwhelm us. The opposite can be the case when we feel disconnected from our body, a feeling she describes with the image of 'a great tree uprooted from the earth'. Mindfulness can help us to reconnect and ground ourselves in the body so that our roots remain firm during this crisis.
Mindfulness is a much-recognised tool for managing anxiety, stress and depression. Let's see if we can pace ourselves and move through this time of uncertainty together. I reflected on what has helped me in recent days and came up with a few things that may be useful, knowing that none of us have the answers, and, that while we cannot control the bigger picture, we can absolutely make some wise and kind choices in the way we behave towards ourselves and others.
Acknowledge your feelings
I have been sitting to meditate several times a day lately and am noticing how distracted my mind can be and how tense my body is at times. For me personally, I find that strong and difficult emotions seem to come and go in waves. It's ok to feel our feelings but we don't have to dwell on any particular emotion, they will pass if we allow them to come and go.
Slow down your breath
When experiencing an overwhelming moment, see if you can bring your attention to your breath and intentionally slow the breath down. Taking some slower, deeper breaths than usual activates the parasympathetic nervous system and has a calming effect on the body. Placing a hand on your abdomen or your chest, or one hand on both areas can tune us in to the soothing rhythm of our own breath as it comes and goes in the body.
Soothing touch
Many of us are in the extremely difficult situation of not being able to physically embrace the ones we love. Research is showing however that offering ourselves a kind embrace can have a similar effect as embracing someone else. We can help soften our own difficult emotions by placing one or both hands on our heart area with the intention of sending some comfort and kindness inwards.
Mindful hand washing
Paying attention to everyday activities can really help us to focus on the task in question whilst offering the thinking mind a chance to pause. When washing your hands, pay attention to the flow of the water over your skin and the temperature of the water. Watch your hands as you move and turn them back and forth, feeling the sensations of contact between both hands. Notice the lather and froth of the soap or hand-wash, maybe notice if there's any particular scent from the soap. Listen to the splash of the water and really place your attention on any physical sensations in the hands, no matter how subtle or nuanced. Feel your breath moving in your body as you continue your hand washing, perhaps bringing a sense of gratitude, if you can, to these hands for everything they do for us every day.
Connection with nature
If it is possible to go outside and take a walk in solitude or with a friend practicing social distancing, nature is the most wonderful resource of all. Really focus on opening up your senses, noticing colours like the burnt orange of the bracken or new green shoots emerging. Listen to the birdsong. Stop and notice the wonderful scents of Spring in the air, notice the touch of the air on your skin or even the feeling of the sun or a breeze on your face. Feel the ground under your feet. If you are housebound at the moment, perhaps you can sit near a window and allow nature in.
Love and hope
I have had that song 'What the world needs now' going around in my mind for days now. Placing our focus on who we have in our lives, instead of what we have, can really help us prioritise our time at the moment. Personally, I am sharing in the care of my father who is in his 90th year. So perhaps at this time, rather than feeding our very natural fear and anxieties, we can learn to really enjoy these precious moments with our loved ones.
Compassion for self and others
It is a time to go easy on ourselves and others. People are responding to this crisis in many different ways. When I find myself judging myself or being harsh with myself or others I try to remember to soften my attitude. Appreciating the common humanity of this situation and recognising that we are all in the same boat together can connect us with each other.
Gratitude
Take a moment every now and then to see if you can feel gratitude in your body for all the acts of kindness also swirling around us in the midst of this crisis. Several wonderful mindfulness organisations like the Sanctuary and the Mindfulness Association are offering free online meditations on a daily basis via zoom. The Mindfulness Teachers Association of Ireland (MTAI) is also offering daily meditations, morning and evening. I have been participating in all of these and it's the next best thing to actually being in the room with someone. Please visit my facebook page mindhaven for links to these.
I am not offering any face-to-face classes at the moment but please get in touch if I can support you on an individual basis or perhaps in small groups via zoom.
Email: susanoreganmindfulness@gmail.com or Tel: 087 2700572