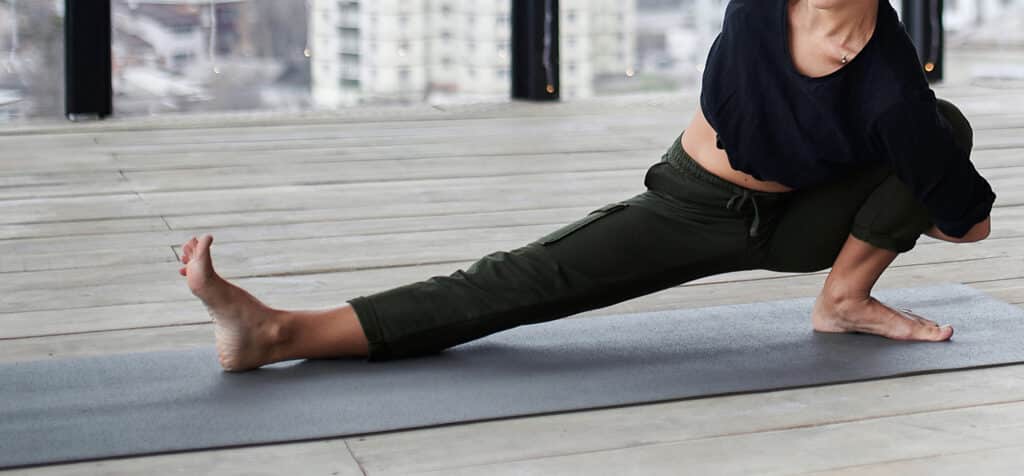 Welcome to 2022 and to another year of new resolutions. If, like most of us, you have goals or new interests to test out in 2022, but haven't gotten a plan together yet, need support, or already feel like packing it up, this column is for you. If you haven't, but are looking for inspiration, feel free to read on too.
Being a trainer, a (former) fighter and a regular at the gym, I know January is full of people who have decided to use the New Year to find the 'new' them, with promises to themselves to become more active, more healthy, lose weight, get fitter, look better.
What happens is often a short-lived, intense attempt at the new lifestyle because lots of resolutions come out of feelings (and over-indulgence regrets from the holidays) but with no plan, aside from buying a gym membership (and then hoping to stick with it 'because it cost a lot'). After a few weeks of dieting and training, with no or little results to show for it, a lot of people drop out and return to their old ways and comfort zone.
A few succeed and live to tell the tale of the power of the New Year's Resolution, but these are often the people who made a plan. To change your lifestyle, whether it's to add something, or to cut something out, the best chance for success comes with planning.
I know this because life still screws up my best plans. For example, I was sure my December would be filled with running. But life happened, I moved and only got to do a quarter of what I imagined. There are two ways to deal with a situation like this: 1) Give up and do nothing and 2) Accept that your plan fell through and turn to plan B.
My plan B was to do something at home instead of running on the nights that I could. I picked up my 100 burpees and shadowboxing routine again. I also let myself off the hook for the running, or rather lack of it. Nothing is more depressing than telling yourself how you ruined your plan. So unless you need an inner 'whip', I suggest to skip that, and go to the part where you are proud of yourself: I didn't run today, but I did 20 push ups.
I find this advice crucial for lifestyle changes: Be prepared that not everything will go according to plan, nor does it have to for you to become successful. Instead leave room and give yourself permission to change things up. Have a plan B.
In your plan B, set alternatives to a given activity in case it gets cancelled/you can't make it/get an injury so you can't do specific things or simply feeling too tired. For example, perhaps biking can replace running if you have problems with your ankles. A home-training session or another gym class can replace your chosen gym class if you can't make it. Burpees can replace most exercises, whether it's running, weightlifting or a dance class. Any exercise activity can replace smoking.
Be honest with yourself in your plan: Do you need support from people around you? From strangers on the Internet? A mix? Nobody? Is anyone in your circle un-supportive?
If you are a person who thrives on support and accountability, identify the people in your life who will support your goals and help you reach them. Likewise, you should try to identify those who aren't supportive or even working against you. Until you have your new habits down as a part of your life, you don't need the extra stress of people questioning your goals or resolves. Try to stay clear of them, or at least avoid discussing your goals with them. Instead look to where you get support and use that energy to your benefit. If there are people believing in you and your dreams, it's because they want you to do it. This mental knowledge and emotional support can help you on the days, it's hard to get started or to finish a session strong.
Thirdly, if health and/or weight loss is part of your New Year resolution, you should also include diet and sleep. Both are important to get results. You can either start to count calories; this might feel like a lot of work, but the calories in vs calories burned calculation never fails. You will lose weight when you're in a deficit. Another approach is to cut down on portion sizes and replace any drinks but tea and coffee with water. For both plans you are still free to eat what you like, however the amount will be limited.
Write down your plan A and B in a training journal to keep you on the right track. For example: Write the structure of your weekly training in plan A: Which days, time, class/ type of training, with who: a training buddy or someone who is supportive.
Plan B is for change of plans: Alternative days (or time) for classes/exercises, home training, different type of training in case of feeling fatigued/injury, another possible training buddy for support.
Set a minimum to let yourself of the hook in a gentle and easy way, if that's what you need. Some days 20 push-ups is all what you can give – and that's fine. It's 20 more than doing nothing.
Last, but not least. Set a goal and a lot of small goals on the way to the big one.
The big goal could be 'Lose 10 kg before summer', 'run a half marathon in 2022', 'lift 100kg in deadlift', 'learn to fight/box/dance'.
A small goal could be 'Be active three days a week', 'drink water instead of coke six days a week', 'get seven hours of sleep every night', 'run at least 8km every week for two months'.
As you move along and tick of small goals, set new ones to bring you closer to your big goal. Stick with it through setbacks and breaks, don't give up. Consistency will take you to the goal line.
I hope this has inspired you to go and achieve. Think big, set goals, make plans and succeed with them. I wish you the best journey and should you need a shout out, a kick in the right direction or a cheer, feel free to reach out to me at: taniaskitchenfitness@gmail.com or via Instagram @trainwithadane.
I'll be happy and proud to be in your corner.