Even though we are now entering a more positive time in our efforts to quell the storm Covid unleashed on our society and way of life; it is also time to look at those who may be more at risk from the virus and who need to be ultra-vigilant in maintaining all Covid preventative measures. One such group is women who have polycystic ovary syndrome.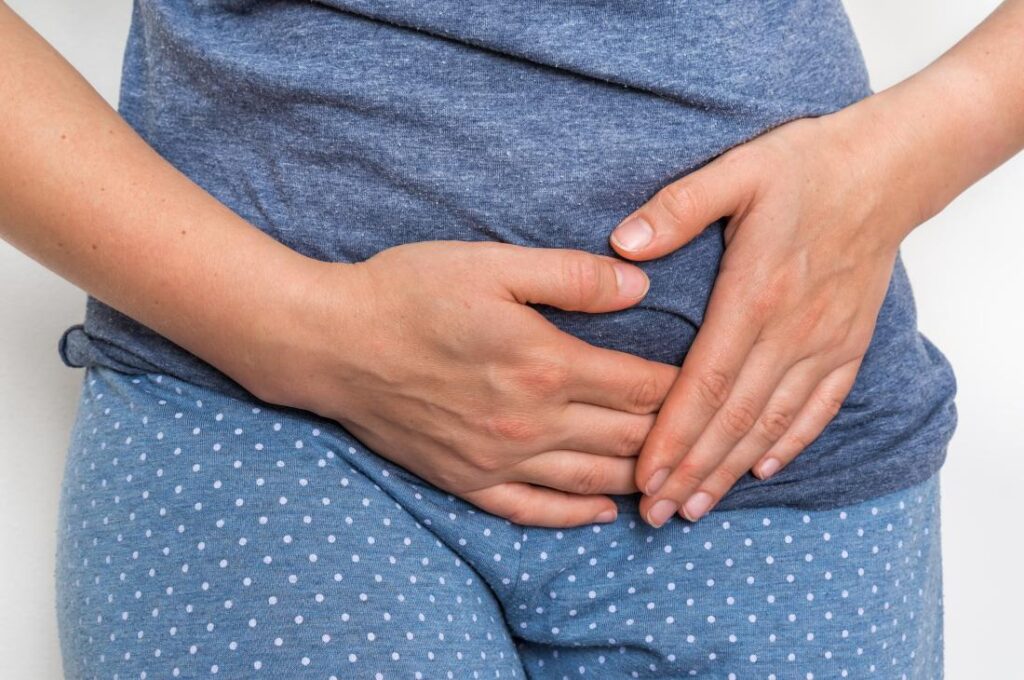 A new study, published in the European Journal of Endocrinology by A Subramanian, A Anand, and others, has identified women with PCOS as having a 28 per cent increased risk of COVID-19. Because of this, they advise women with PCOS to be "specifically encouraged to adhere to infection control measures during the COVID-19 pandemic."
The authors of this study carried out a population-based closed cohort study in the UK during January-July 2020 (first wave of epidemic). This group included women with PCOS, and a control group matched for different variables. Their investigation revealed "a 52 per cent increased risk of COVID-19 infection in women with PCOS, which remained increased at 28 per cent above controls after adjustment for age, BMI, impaired glucose regulation and other explanatory variables."
We already know that PCOS is the most common endocrinopathy in women of reproductive age and it is a leading cause of infertility and pregnancy complications. It is also associated with insulin resistance, metabolic syndrome, non-alcoholic fatty liver disease, plus an increased risk of developing type 2 diabetes. Added to this, there are anecdotal accounts of women with PCOS developing long terms COVID symptoms which to date include: Fatigue; Shortness of breath or difficulty breathing; Cough; Joint pain; Chest pain; Memory, concentration or sleep problems; Muscle pain or headache; Fast or pounding heartbeat; Loss of smell or taste; Depression or anxiety; Fever; Dizziness when you stand; Worsened symptoms after physical or mental activities.
So, rather than trying to deal with the problem after the event, let's look at what drives PCOS in the first place and how to reduce it. By doing this it is possible to reduce the long-term effects of this condition. The main drivers of PCOS are genetics, insulin resistance, and an increased inflammatory response. We can't do much about our genetics and research scientists working in this area are discovering that the issue is like a maze. They go in one direction only to discover there are several other branches linking to it with no clearly identifiable pattern.
I have spoken before on addressing insulin resistance, and the best way, without drugs, is a low intake of carbohydrates and a high protein diet. Carbs should not form more 25 per cent of the diet and a good rule of thumb is to avoid any food that is white, potatoes, parsnips, rice, bread, and so on. Actually, if at all possible, consider eliminating gluten completely, as it contributes to inflammation, as well as blood stasis/congestion. Sugar, in any form, should not even be entertained and this is difficult, as sugar is present in so many prepared foods, especially sauces. Yogurt is also a culprit so make sure to check the label.
As well as diet, the next aim, for any woman wanting to manage PCOS, is to drive down the inflammatory response. Often women start with trying to lose weight, but this is very difficult, as the obesity caused by PCOS is not driven by excess eating but by the many factors involved in the syndrome itself. If one gets the inflammatory response to decrease, the obesity issue tends to improve also.
The following supplements help in decreasing the inflammatory response and are available in health food stores and pharmacies. They are omega-3 and 6, royal jelly and bee propolis. The latter may also support the endocrine system. I have already mentioned cutting out gluten and in its place eat plenty fruit and vegetables.
Herbs that are useful for home care are ginger, marigold, and turmeric. The first two can be taken as tea and the easiest way to take turmeric is to include it in curries and sauces. If the taste is a problem purchase it in tablet form.
So, by eliminating gluten and sugar, reducing carbs, increasing fruit, vegetables (the coloured ones), and some supplements and herbs, it is possible to offset the increased risk of serious outcomes in the event of getting Covid. The medical herbalist has a wider range of tools at their disposal but the above advice is a good place to start for anyone suffering from PCOS.