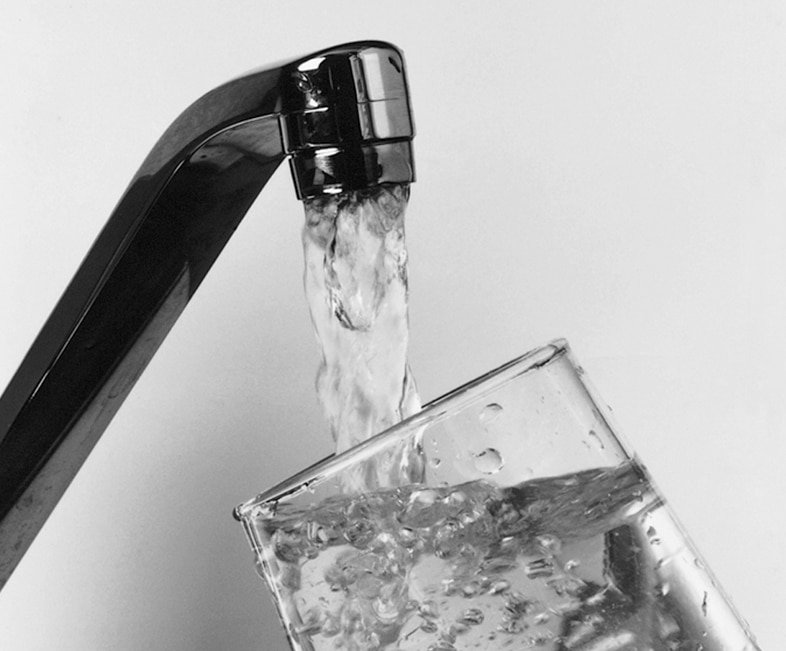 The new year is always a good time to take stock of your health and plan to improve and do better than last year. Veganuary, Dry January, Join the gym January – new diets and health regimes are everywhere you look! In the media, on our social channels and a hot topic for friends and family who have taken a bit of time over the new year break to reflect on how they are feeling. 
Unusually for me, I'm in that boat this year. On a whim, I decided to join a friend on a three-day water fast starting on January 3, and I found it so beneficial that for the rest of the month I'm going to follow a fasting lifestyle to see how it suits me. It might surprise you, but in many ways, simply removing food for a longer period of time than usual has an incredible number of health benefits, plus it's free and feels great.
I've played around with intermittent fasting in the past, and twice I've completed a five-day fasting mimicking diet, which I found very helpful – I felt amazing both times, shed some pounds, and the benefits in terms of a more balanced relationship to eating lasted for a few months afterwards. However I hadn't previously tried a 72 hour water fast. But after having had Covid right before Christmas, and having been very sedentary and indulgent over the holidays, I felt that a challenge (and a change) was welcome, so when a friend mentioned she had bought a new book called 'Fast Like a Girl' and was going to join a group fast led by the author, Dr Mindy Pelz, it sounded like the perfect option.
Dr Pelz is an American author and a leading expert on the benefits of fasting for women. I've been aware of her, but to be honest I simply haven't had the mental space to dive in and work out what she was about till now – and boy is she passionate about fasting, both from personal experience and from her experience as a doctor and an educator.
Some specific benefits of fasting (honestly, there are too many to list here, but I'll share some of my favourites) are:
Once you have fasted for at least 17 hours, your body starts to repair and regenerate your cells. This is called Autophagy. Dr Pelz says to think of this as your superpower – your body cleans out dead and decaying cells, breaking down and reusing old cell parts making everything more efficient. This has a huge potential impact on preventing and helping fight off diseases, making us live longer, healthier, and even happier.
At 24 hours without food, she tells us our gut starts to generate new stem cells. This helps to repair the gut lining, which we know is prone to becoming leaky. And a leaky gut causes us huge issues, as undigested food and bacteria escape into our bloodstream and can cause inflammation and all manner of diseases. So, anything that repairs and strengthens the gut wall is very welcome.
At 35 hours, our body starts to let go of excess weight, excess water, and excess hormones. This can be very helpful if we are struggling with hormone balance, as often we store excess hormones in our body fat, and getting rid of them can help balance everything out without the need for medications.
And at 48 hours without food, she tells us that we can experience a dopamine reset which she describes as a happiness reset. So this could be something to look into if you are struggling with low mood.
After 48 hours, she says your body starts to tell you – right, come on now, I need this body to be able to jump up and get me some food. I need to clean up the cells and be more efficient, I need to make sure there's a lot of joy going on, and I need this body to be able to run fast, think sharp and be very alert. So it puts all its attention on making all this happen.
At 72 hours, lots of other things happen – your body starts to reboot and clean up your white blood cells, which is fantastic for your immunity.
You might be thinking, at this point, how does this make sense? Surely food is needed to nourish and protect us at all times?
My understanding at this point (and I say that with the awareness that I have a lot to learn) is that firstly, we are not actually designed to eat all the time. We are meant to have periods of time without food – lean times to balance out the feast times.
Secondly, fasting is part of our lives already (breakfast is breaking your overnight fast). But this time can get very short if we eat late while sitting on the couch! So what we are doing really is extending this period of time between meals. We know our body can actually go a really long time without food as long as it has plenty of fluids, so if we want to take a break from eating, all that's stopping us is habits and the belief that it's not a good thing.
Thirdly, we often fast when we have a bad viral illness – do you follow the old advice of 'feed a cold, starve a fever?' I often find I do that naturally, and so do my kids. This is because our body can fight off the virus better when it's not trying to process food.
A few things to be aware of if you are interested in doing a fast – firstly, fasting is not suitable for everyone, for example if you are pregnant or breastfeeding you should not fast, as your body needs an adequate intake of nutrients to support your growing child. Children and adolescents also may not be suitable candidates for fasting, and people who have certain medical conditions, such as diabetes should get professional advice first.
My fast started after dinner on Monday. I ate at 6pm so when I woke I had fasted for 13 hours. When I woke up I had some black tea, lots of water, and then some black coffee (mostly decaf). The tea and coffee were to avoid caffeine withdrawal headaches. If you don't drink caffeinated tea and coffee then sticking to water and maybe some herbal teas is the best idea.
I found the first day pretty easy. I went to pilates followed by yoga and then a long walk, and then made dinner for my family. Even that wasn't too bad – I found making food surprisingly enjoyable. Then I had a long bath and watched a motivational video by Dr Peltz to improve my knowledge of the objectives and what I was signing up for! The video was great and it gave me the resolve to carry on for the rest of the three days. I drank lots of herbal teas and water – any time I thought about food, I reached for a drink instead and the hunger went away.
Day 2: I woke up feeling great. I had the day off so rested for the morning, and then went for a long ramble with a friend and the dogs after making the kids some lunch. We took water. I'd had the same drinks the day before and found I had plenty of energy. When I got back, I had some broth, and another long bath. I opted out of cooking that evening. Another motivational video and I was all set for the final day.
The third day I woke up feeling a bit weak and a bit shaky. My guess is that my blood sugar was a bit low, so I asked on the Facebook Group what I should do – I was going back to work for the first day after Christmas so I needed some energy. They suggested having some peanut butter and coconut oil, which I did – a tablespoon of each. I felt better almost immediately. My day at work wasn't too busy and I left early so I was home by 6pm. I broke my fast with some avocado and sauerkraut and tahini. I then had a big dinner – very enjoyable, but a big mistake! The food coma lasted for an hour or more.
I felt incredibly well the day after the fast. The sense of achievement was huge, and I was also very energised. Not having had much time to think about this, I didn't prepare all that well – had I done more research, I would have modified what I ate the day before to stabilise my blood sugars. I would have enjoyed the chicken and veg but avoided the white rice.
Next time I'm also going to break my fast with bone broth and a smaller meal. My stomach certainly shrank so I need to remember to stop eating sooner! And in terms of better managing the final 12 hours, I'm going to make some 'fasting snacks' – you can eat certain things on a fast without 'breaking' your fast, including a snack made from coconut oil, cacao and nut butter, which satisfies cravings and balances blood sugar if it gets too low.
I'm so impressed with Dr Peltz and I've joined up for a 30 Day programme that she's running which involved trying a few short fasts and lots of learning about hormones. If you want to know more, look her up on YouTube (Dr Mindy Peltz) or pop over to Organico next week and pick up a copy of Fast Like a Girl. I've ordered a few copies as I really like to hold a hardback but it's also out on Kindle.
Organico Deli, Shop and Bakery is open Monday – Saturday from 9-6pm. Contact us by phone on 027 51391, on email info@organico.ie and on FB and Instagram.