Fern Higgins Atkinson, chairperson of BRÓD and Youth Development Officer in the Ability Programme, West Cork Development Partnership, chats with Maitiú Mac Cárthaigh. Maitiú speaks about his experiences as a young gay man, growing up in rural West Cork, and how they have influenced, shaped, and informed his journey into art.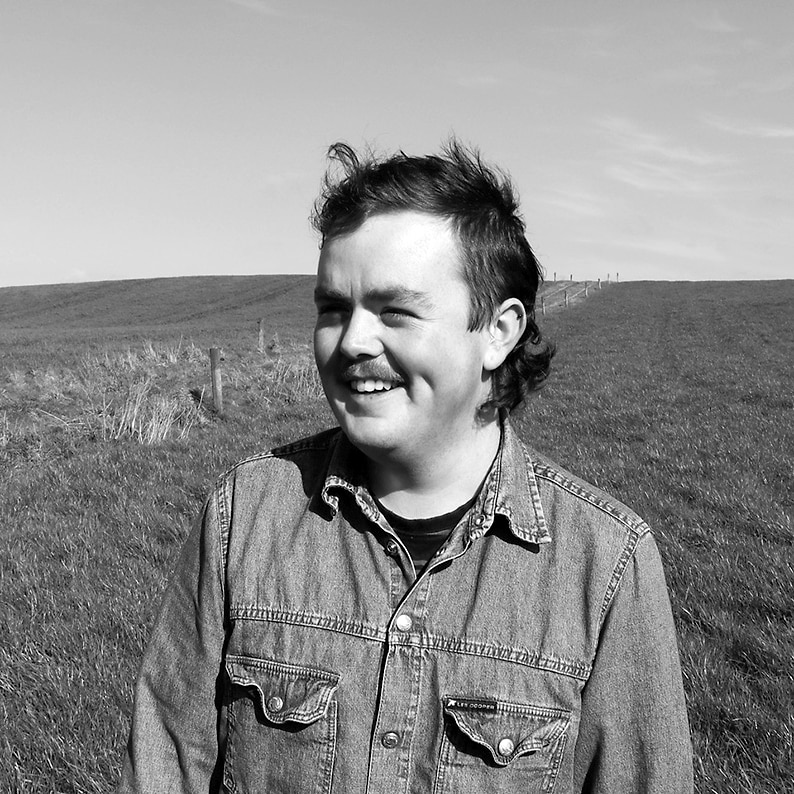 I have known Maitiú for a number of years, as a long-time friend of one of my daughters, as a force of energy that has frequented my home and found a space in my family and, as a creative and grounded man. I know his family, where he comes from, his home and community. They are familiar, as they are spaces and localities that I also inhabit. I have spent most of my life living in rural West Cork. A beautiful space to be, beaches, mountains, walks, a rich and vibrant food and arts scene, a special place to bring up a family, I could go on. For people who were born and raised, (or, imported and raised) in this gorgeous environment, we feel a sense of connection and belonging. 'West Cork', they say, 'sure you live in a bubble down there'. It is true to an extent, there is no doubt. But the story that Maitiú shared does not really conform to this idyll of West Cork. The stereotype of community and belonging, the feelings of safe space and acceptance, proved to be ambiguous and fragile. Maitiú opened my eyes to the way it was, and is, for him; an out gay man in rural Ireland. We are complex as humans, our relationships with ourselves, our communities, our peers. The musical artist, Joan as Policewoman discussed this, 'our human condition', Maitiú discusses his truth, his human condition.
"I don't know how to say this in a nice way, there was an overarching dread that you'll get found out. Like, everyone knew.". Maitiú grew up in rural West Cork, in an agricultural setting. This was the opening to his exploration of life growing up and coming out in rural Ireland. He further discussed this dread and a feeling that something was wrong with him. His understanding of 'normal' was created in comparison to his feelings of 'abnormal'. Growing up in the country meant that he saw events in the natural world and saw this as a further declaration that his intrinsic self was wrong; "what struck me was the idea that it doesn't happen in nature; this idea led to a prevailing sense that there was something very wrong with me. This further led to feelings of alienation and a growing tension between me and other people". Maitiú was talking about his growing sense of his sexual orientation, a discovery that heterosexual people often take for granted: The discovery of likes and dislikes, attraction and need, emotional and physical bonding with others. Placing yourself on a matrix in order to compare and contrast in an attempt to understand who you are. For developing young teenagers, it is a time of enhanced emotions, trying to fit in, finding your tribe, a rite of passage. Maitiú realised that he was not on the same sexual trajectory as most of his peers when he was in primary school and talked about an overarching theme for queer people – "'too boy for girls, and too girl for the boys'", this understanding brought with it a realisation of distance from people; "It took me a long time to figure out that I was gay and the distance from people was quite unnerving. People could be very understanding and welcoming, and in secondary school I had great support from a teacher and friends. But the growing sense of alienation led me to leave West Cork".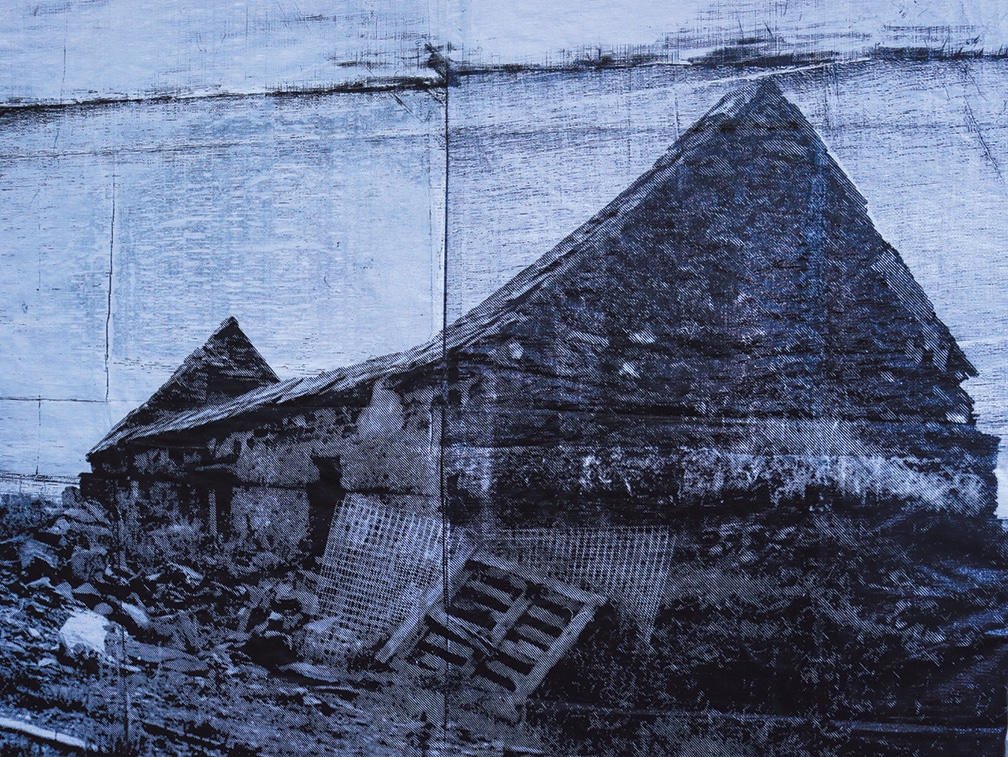 Maitiú was very aware that he did not want to paint a very negative image for people; but that the truth of it is that he did have negative experiences. A theme running throughout our chat was the inner dialogue that narrated Maitiú's teenage years – the voice that questioned and confronted, separated and isolated. Throughout school, as mentioned, he did have a good support system of close friends and teaching staff. His family had always been supportive of their son, brother, grandchild, nephew and cousin. We came back to the feeling of alienation though; this was a feeling that caused distance and feelings of isolation for Maitiú, although he was in the midst of caring people. His questioning of the very substance of his identity, the confusion it brought and, in the earlier days of his teens, the self-doubt that arose, was complex and hard to understand. Maitiú discussed the misplaced and well-meaning comments in social spaces, in discos and at gatherings. "You can be my gay friend" was a common one. Even safe spaces with trusted people were invaded when Maitiú's sexuality was brought up; a passing comment, an introduction, an innocent yet misguided question on being gay. He says, "Allies, check yourselves! You might come from a good place, but please check yourselves before you say something". We chatted about a workshop on LGBTI+ visibility that we had both attended but in different contexts and times. One thing that stayed with me from the workshop was when the presenter asked (to a predominantly straight, female audience); "Can you imagine if, every time you met someone, they asked if you were straight? How would it make you feel? Would you start to question yourself? Have you ever had to declare your sexuality as a 'straight' person?". This line of questioning revealed that no, most people had not even thought about this. This example resonated with Maitiú, and the feelings of acute sensitivity that he felt at times in company.
Maitiú navigated this path with enhanced awareness about his position in the world. His reaction to his experiences throughout his teens was to become a self-described 'art weirdo', his positive step towards forming an identity that was not only defined by his sexual orientation. His love of art combined with his growing sense of self, a burgeoning confidence that helped him to embrace the reactions of others. He said he aimed to make eyebrows rise, as high as he could, when he walked into a room. He discovered that within the distance he felt from people, there lay a space in which he was able to discover who he was, a certain freedom to unpick the knots of confusion and self- stigma.
Maitiú now discusses how his experiences have made him acutely aware of injustice. He has made it his mandate to act on injustices brought upon other people in groups that may not be considered 'mainstream'. We move to consider ways in which young and questioning young people may face challenges now. Maitiú says that there have been tangible improvements in the awareness and acceptance of the LGBTI+ community, even in the five or six years since he left school, but he does suggest that there is still a long way to go. He raises the particular challenges that young people have at the current time, that is, due to Covid; young people are pushed further online and increasingly distanced from friends and potential supports. When the search for answers or representation is conducted online, it can be easy to be lured into what Maitiú calls "a fake sense of security and a commercial representation of the queer body". He strongly suggests that the agenda of big TV is to make money and that some representations of queer can be poisonous and very damaging to young people seeking information. While he admits to enjoying Sabrina as escapism, ("everyone's pan sexual!"), he questions why the gay gods have to always be 'chiselled'. The prevailing emphasis on body-shape as being sculpted and muscular is problematic and was for Maitiú who discussed the 'queer body'. As many young people will relate, Maitiú was not part of a sporting group and struggled with body image as not fitting into the expected norm, although he does say that it must also be difficult being inside that traditional norm with expectations to fit into a body stereotype.
As our interview drew to a close, there were some pieces of learning that Maitiú wished to lend to any young person that may be listening or reading. He highlighted the importance of being self- aware in order to build some emotional resilience. He found researching queer history was central to creating an understanding of his own position in the world and mentions that this may be helpful. He suggests that young and questioning people need to care for themselves, not throw themselves into situations that may cause them harm or distress. You can be vulnerable when you take the first steps into saying out loud what may have been untold before.
Maitiú found his catharsis, his way of maintaining comfort, his manifestation of storytelling, his personal journey, in the process of creating art. This cathartic process has led him to this point in time and he is currently preparing for his degree show exhibition in Crawford College of Art. His work "explores the position of the queer body in rural Ireland through acts of performative labour, to realise a new separate space created through print-media and installation". The show will be an online showcase titled 'Subject to Change'. Date TBC. Introducing, Maitiú Mac Cárthaigh.