Fern Higgins Atkinson is Chairperson of BRÓD and the Youth Health Promotion and Development Officer in the Ability West Cork Programme, West Cork Development Partnership.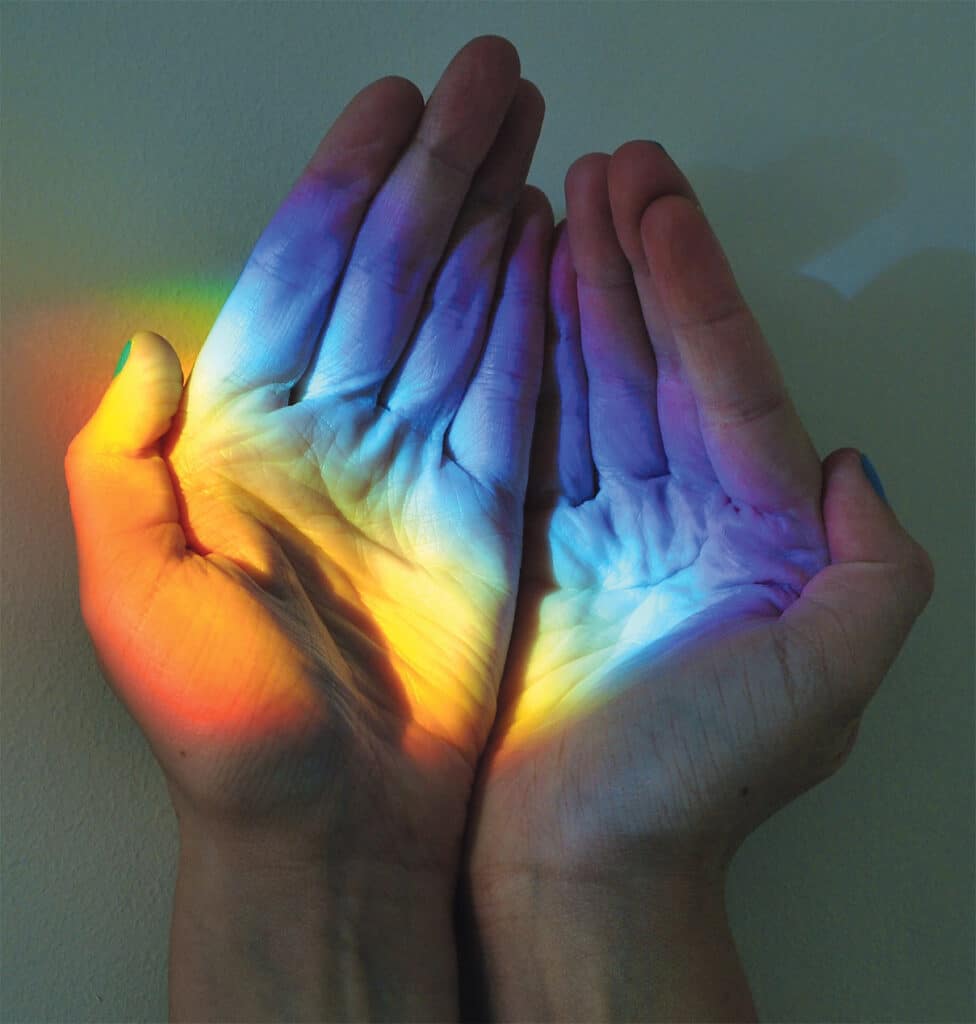 A new year, a new start? When we shed the remnants of the old year like snakeskin and shimmy into our shiny new fresh starts, our intentions tend towards the positive. Changes, resolutions, ambition and determination. For the most part, these noble thoughts often turn to dust after a couple of weeks. Hard to maintain, maybe unrealistic and January being the longest month of the year, are all barriers to our success. I stopped the merry-go-round of resolutions many years ago, my unrequited desires for myself were left behind. My willpower and need to fulfil my changes were low. Instead of berating myself every February, I gave myself a break. My internal monitor was sent on annual leave. The pressure to get fit, eat less shite, maintain a skin care regime – all went away too. 
For those who remember, 22-years-ago we had just survived the 'millennium bug'. Twenty years ago we exchanged the Irish punt for the euro. In 2004 the smoking ban was introduced and in 2006 Zappone v. Revenue Commissioners (2006) was brought before the High Court…and failed. Four notable points in history at the starting point of the new century. As we made our way through the difficulties of the Celtic Tiger and its fatal end point, we rolled toward further important events, with particular reference to the LGBTI+ community. The Gender Recognition Act was passed in 2015, as was the Marriage Equality Act, after a successful campaign on the island of Ireland and further afield. We arrive now, in 2022, with a couple of eventful years behind us. I really do not think that anyone will forget the years 2020-2022, in fact, they could be called 'The Covid Years' in the future and be relegated to the vaults. I cannot imagine another time in history where such a huge volume of commentary has been created. To curate this section of historical discourse, will surely be a mammoth task. I am interested in people, the way they work, the way they interact, relationships with the world and the inner self, society and its formation, regulation and the resistance that may be shown to conformity. The way we, as people, like to collect, gather together, reject each other and try to survive. Our reasons for being, are as many as there are people; we are here, we exist. Within this, we must navigate the complexities of human emotion, we strive to be 'better', more complete, fulfilled. Sometimes, we get lost and the life raft that we cling to may be stuffed full of paper and straw. It is easy to sink in the rough sea of life. Sometimes, we need a hand, some empathy, a listening ear. We need other people to make sense of ourselves and our world.
The last two years have highlighted this need for companionship and the peaceful presence of calm reassurance that we are ok, that there is someone out there to hear our voice. We have been thrust into an unnatural space, we are online, not in each other's arms. We are divided and isolated. We are not following our human patterns of socialising, loving, fighting, laughing and crying. There is a sadness and apathy that can all too easily settle into our bones. LGBT Ireland conducted 'The Life in Lockdown Snapshot Survey' in late 2020 and received 1855 responses. They discovered that 62 per cent of people reported a decline in their mental health, which they confirmed was "substantially higher than the 51 per cent impact in the general population" (LGBT Ireland, 2020). Feelings of isolation, anxiety, sadness, loneliness and anger were discussed, lack of physical touch and being cut off from the community were also central issues. One respondent mentioned "our queer spaces aren't open so it is difficult to feel like we belong, especially in rural areas" (LGBT Ireland, 2020). BeLonGTo also conducted a survey, 'Life in Lockdown', in May of 2020 and captured the responses of 294 young LGBTI+ people between the ages of 14-23. Of this number, 93 per cent of LGBTI+ young people were struggling with anxiety, stress or depression at that time. Loneliness, challenging home environments and feelings of isolation were common key themes for this cohort.
We may become desensitised to the plight of others, our views may narrow as we are consumed by the events of the last two years. We must not forget that the same issues still exist for the more vulnerable in our communities, in fact, they are increased as we can see from the survey findings above. You may be thinking at this stage of the article that the outlook is grim, luckily, it is not. We have some wonderful resources and supports in Ireland. Slowly, steadily and surely evolving to suit the needs of the LGBTI+ community. The gathering of information about the lives of people in times of difficulty is important. Without it, we would not know what people need and further, we would not know what to provide.
Throughout the 'Covid Years', BeLonGTo have adapted their work with young people to include digital youth work, digital youth groups, free online training for educators and facilitating spaces for youth workers to share ideas and support each other to support their young people. Shoutout has moved all of its LGBTI+ workshops online and updates their social media regularly with community news. Up Cork LGBT Youth project is available in the city for 15-23-year-olds and down here in West Cork, we have Carbery Youth Services 'Rainbow Folx' which runs from Clonakilty (The Shack) and Skibbereen (family resource centre) weekly. LGBT Ireland host the national LGBT helpline (1800 929 539), the transgender family support line (01 907 3707) and if you visit their website, you can avail of online chat and monthly peer support groups. TENI have continued to offer online support and advice for transgender people and have a lot of information on their website.
Both LINC and the Gay Project in Cork have been continuing their good work throughout these times also and it is well worth visiting their social media/web for further local information. Seeding the County is another jewel in the Cork crown, a county-wide project to engage with and assess the needs of the LGBTI+ community in Cork county; they also have a community newsletter, which is a good way to keep up with local news. The Sexual Health Centre in Cork is providing great resources and support through many valuable initiatives. Sexual health hubs are popping up around the county, there is a HIV support campaign: 'In the Know' is a sexual health programme delivered to young gay and bisexual men and MSM, they offer free rapid HIV testing, STI testing (small charge) and all manner of other supports covering sexual health and wellbeing (they even post out free condoms!). Check them out! The INTO LGBT+ teachers group meets six times a year and has lots of information about social groups and events on their website and social media pages. Finally, GCN (Gay Community News) is such a fantastic source of information and news for the LGBTI+ community, I would recommend that anyone dip into this publication to broaden knowledge and keep up with current LGBTI+ news.
So, back to 2022. What's ahead? The changes that have come about since the start of this century are far reaching. The LGBTI+ community has achieved so much in terms of progressing fundamental rights, raising awareness, changing laws, sharing personal stories, being generous with others and facilitating acceptance. One more step towards ensuring equity and equality in Irish society is underway, a working group is currently examining ways in which the Irish State can exonerate gay men that were charged under laws that have since been repealed, it is hoped that this process will begin before the end of this year. This is long overdue there is no doubt. This brings me to my final point. We have had a confusing and challenging two years, our own struggles can sometimes overwhelm us and make it difficult for us to think of others. I have decided to take up a couple of resolutions again this year. They aren't about fitness, skin care or healthy eating. They cost nothing and also give good returns…Kindness and empathy.