Last week, an envelope filled with documents arrived from my solicitor. Along with the usual 'sign here' stickers, was a note to arrange a zoom call to go through it with her, which I thought was rather considerate. Once we had connected, however, it became clear that the reason for our zoom call was the fact that my solicitor needed to witness me signing the documents. I dutifully signed, held them up to the camera, and all was done and dusted in ten minutes. Thanks to the lockdown restrictions I had avoided a 70km round-trip, navigating traffic on a foul day, finding – and paying for – parking, walking to her office in the cold and rain, and essentially wasting an entire morning only because my signature needed to be witnessed. Instead of having to reschedule work around this appointment, I simply took a coffee break et voila! My solicitor benefitted even more, as she has a three-hour daily commute to the office, as well as two small children. This way of doing things isn't only good for the planet; it's good for people and their families. It made me think about how remote working, along with other changes due to lockdown, have been a blessing as well as a royal pain.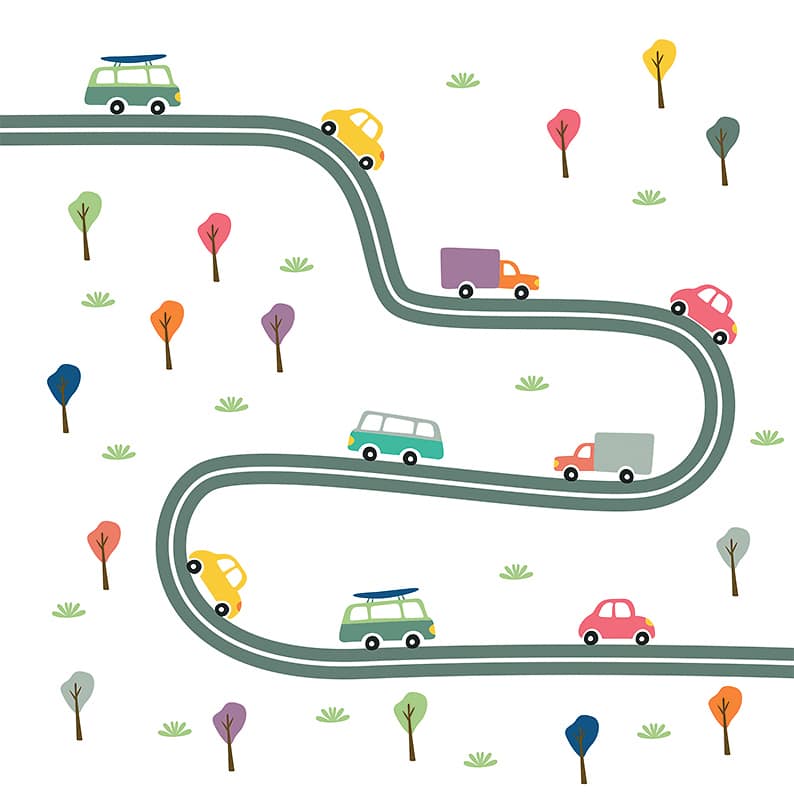 My partner has been working remotely for over a year now. I thought that he would miss the office, but he really enjoys the extra hour's sleep, and the fact that he can be out in the garden five minutes after he gets off work. At under 10km, his commute is a mere fifteen minutes at worse. But even that adds up. Working from home five days a week, for fifty weeks, has saved him travelling 5,200km. A rough calculation of what that means for the team he works with is mind-boggling. There are approximately 30 people in his team. If they each have a 10km commute (and some live much father afield) that is a whopping 150,000km saved last year.
Many people have found the advantages of remote work too good to give up. I know of four families who, after spending the first lockdown in the countryside, have decided to permanently relocate to West Cork. They are part of a worldwide trend that is reversing over a century of country towns emptying out as people moved to the city and suburbs to find work.
Another change over the last year has been discovering what could be called more 'simple pleasures', both inside and outside the home. Being restricted in our immediate surroundings has made us more aware of the beauty of nature. Walking the roads, visiting beaches, sea swimming, or birdwatching have brought much joy to many. Better yet it has underlined the importance of preserving our natural resources, not just for the health of our planet, but also for our mental health. It has also reinforced the idea that you don't have to go shopping for something new to be happy. All our newfound simple pleasures are free, and more valuable because of it.
Similarly, cooking, baking and bread making, along with gardening and board games have been life-enhancing substitutes for consumer entertainments and aspirational buying. With more time on our hands, and less places to spend it, we have discovered the delight of creating something with our own hands, whether it's sourdough bread or Ramen, lettuces or a 2000-piece puzzle.
As for me, I have just finished a seven-month writing residency with Cork City Libraries that was carried out entirely remotely. To be honest, before Covid-19 I would have been horrified to think that I would not be able to travel, as the job generally implies a lot of visiting libraries and groups, and attending launches and festivals. And yet after running several on-line workshops and a collaborative project, I would be inclined to continue using zoom for teaching adults. Once we figured out the mute button, it was so much easier for everyone to attend, and did not feel like we were missing out. As for enjoying literary events, I have probably attended more classes, launches and lectures than I would have normally – and further afield than I would have been willing to travel (and stay overnight!) I even attended the Cuirt International Literature Festival in Galway, and the Cork World Book Festival in the same week. Some events were even on the same day!
We all know that we need to do more than just recycle and use keep cups, if we're going to avoid the looming climate catastrophe. Let's hope that the changes we were forced into by lockdown will become a lesson well learnt.