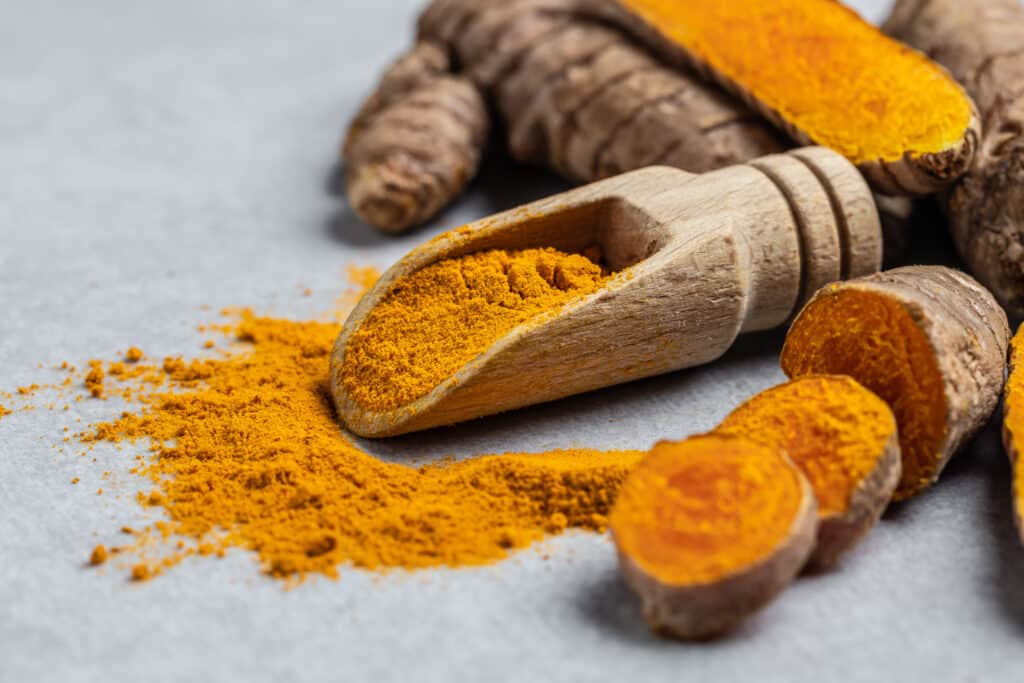 Inflammation is at the heart of so many of our modern diseases. As many of us have experienced, taking anti-inflammatory medication can reduce pain for some inflammatory conditions, but over time the inflammation can worsen and the medication can have side effects. And some don't respond to any medication so far. 
So it's worth looking at how we can help reduce inflammation through our diet. We all know that there are foods that we can cut out – many of our customers find cutting out refined sugar, grains and dairy can help reduce inflammation. But what can we add in that will boost our bodies' natural healing power?
It's important to remember that inflammation is an essential part of our body's healing process. It occurs when inflammatory cells travel to the place of an injury or foreign body like virus or bacteria, and for a short time, the inflammation is a positive thing – it helps our body to heal. However, if inflammatory cells stay too long, it may lead to chronic inflammation. Chronic inflammation causes all sorts of issues, from Arthritis to Alzheimers, and generally we need to try to reduce chronic inflammation because over time it can be very damaging.
Here are some foods you can add to your daily diet if you want to reduce inflammation.
Fatty Fish
Good fats are a really important part of an anti-inflammatory diet. Good fats come in many forms, and one of the most anti-inflammatory is Omega 3 Fatty Acids. Fatty fish is an excellent source of omega 3 fatty acids called EPA and DHA which help reduce inflammation, which may otherwise lead to metabolic syndrome, heart disease, diabetes, and kidney disease. Because it can be hard to find good quality fatty fish (for example wild caught salmon is hard to come by in Ireland, and even fresh mackerel is rare these days!) I personally find taking high quality fish oil supplements a good option for increasing fatty acids, as it has an amazing effect on inflammatory skin conditions, often much more so than applying moisturisers from the outside.
Olive Oil
Virgin olive oil also contains numerous anti-inflammatory compounds, which is why it's the base of the often-recommended Mediterranean Diet. I read a paper recently that suggested 50 mls of olive oil a day to help reduce inflammation – which means liberally adding it to your food! Do make sure you buy a really good Extra Virgin Olive oil for this though – preferably organic of course.
Nuts and seeds
Chia and flaxseeds are also both very high in omega-3 fatty acids. You can add a tablespoon of ground flaxseeds or whole chia seeds to cereal, porridge, or yoghurt – or soak them and eat them plain. They are excellent for the bowels as well, they help keep everything regular.
Of all the nuts, walnuts are the most beneficial, and are particularly good for the brain – which is ironic as they look very like little brains! Eating three to four a day is suggested as a protective measure.
Avocados
From a Chinese medicine perspective, Avocados are cooling, anti-inflammatory, and are said to build blood, harmonise the liver and are good for digestion. Avocados are a natural source of Lecithin, which makes them ideal brain food and they are excellent for people who need fat but can't tolerate it. My mother-in-law calls avocados 'A Meal on Tree' and she's right – if you only have three minutes to eat, you could do far worse. Just cut in half, dress with lemon juice and salt and enjoy!
Berries
Berries in general are considered to be very healthy, and are incredibly anti-inflammatory, mainly because of their polyphenol or antioxidant content. A berry that I am very curious about at the moment is the Aronia Berry, which contains one of the highest levels of polyphenols of any food in the human diet. Aronia is excellent for maintaining healthy blood sugar levels, as well as reducing inflammation in the body. We have bottles of Aronia Berry juice in Organico from local organic growers, Steve and Claire Collins from Derryduff Farm near Coomhola. They grow blueberries as well (we are just about to get the first of the crop!) but are most excited about their Aronia Berry Juice – take 50-100mls a day to super-charge your antioxidant levels.
Pomegranates
Pomegranates are one of those superfoods that were very popular about 10 years ago – but they have a good reputation for good reason. Research shows that pomegranates contain many compounds that reduce inflammation in the body, and are particularly protective for our brain. Since Alzheimers is also know as inflammation of the brain, this is good news! You can add pomegranate seeds to your salads, and drink the juice (it's delicious aded to sparkling water!)
Broccoli/cruciferous veg
Broccoli is rich in sulforaphane, an antioxidant that decreases inflammation by reducing your levels of cytokines (which are molecules that drive inflammation in your body). Eating broccoli regularly (along with kale and other cruciferous veg) is associated with a decreased risk of heart disease and cancer, amongst other benefits.
Garlic
Interestingly, I've heard about people rubbing garlic oil onto their joints to reduce swelling and pain. And I found this advice online on the Clevelandclinic.org: Research has shown that garlic oil works as an anti-inflammatory. If you have sore and inflamed joints or muscles, rub them with garlic oil. The Arthritis Foundation even recommends it to help prevent cartilage damage from arthritis. I haven't personally tried this, but i thought it was an interesting take on your food becoming your medicine!
Turmeric
No discussion on the anti-inflammatory benefits of certain foods would be complete without a mention of Turmeric. We find a lot of people buy the fresh organic root these days and make a hot drink by grating it. Other people take a half teaspoon of organic turmeric powder in milk (it's called Golden Milk – try sweetening it a little with honey or coconut sugar). And there are many forms in capsules, some of which are super strong. Our most popular Turmeric capsule by far is the Solgar Nutri Nano Curcumin (Curcumin is a highly potent extract of Turmeric) which people find very anti-inflammatory combined with a high strength Fish Oil.
I hope you are having a wonderful August. If you have any questions about any of these foods, pop in to the shop and ask our wonderful team! Or email me on info@organico.ie, and I'll do what I can to help.
Organico Shop, Deli, Bakery is open Monday to Saturday from 9-6pm. We ship countrywide from our online shop on www.organico.ie.