It's hard to believe it's Christmas time already! We know this can be a challenging time of year, and this year even more so. So we have put a list together of survival tips to help keep you healthy, comfortable, calm and collected during the next few weeks.
Firstly, let me tell you about Fire Tonic. It's made in Cobh, so really local, and we think everyone should have it at home to boost the immune system throughout the Christmas season. It's a beneficial blend of horseradish, turmeric, ginger, garlic, onion, black pepper, cayenne pepper, raw apple cider vinegar, and raw honey…and you take a shot of it in a little water every morning (or whenever you need it). We've noticed it's given us a huge energy boost and helped prevent us from succumbing to the usual seasonal colds and flus.
Next, let's think about digestion. We have SO many people coming in to Organico asking how they can improve their digestion, and there are a lot of different ways to approach this, but at Christmas we all just want something that works, that soothes and calms and takes away the problem. And for all these reasons we love GI Nutra from Nature's Plus. It's the exact digestive support you need at Christmastime – it's a fast-acting powder that contains glutamine to soothe and heal the gut lining, enzymes to aid digestion, and probiotics to reduce bloating. Take one full scoop mixed in water before your biggest meal of the day, and definitely before all Christmas feasting.
And if you've forgotten to take it, Wind Away.Wind Away is pure activated charcoal that does just what it says on the label, and Charcoal also happens to be a powbody. During a season known for its excess, Wind Away is a good friend to have for the morning after. And finally, if you or your loved one suffers from constipation, try soaking a teaspoon of whole chia seeds in water for five minutes and eating them – you can add them to porridge or just mix into the water and swallow them – they will really help!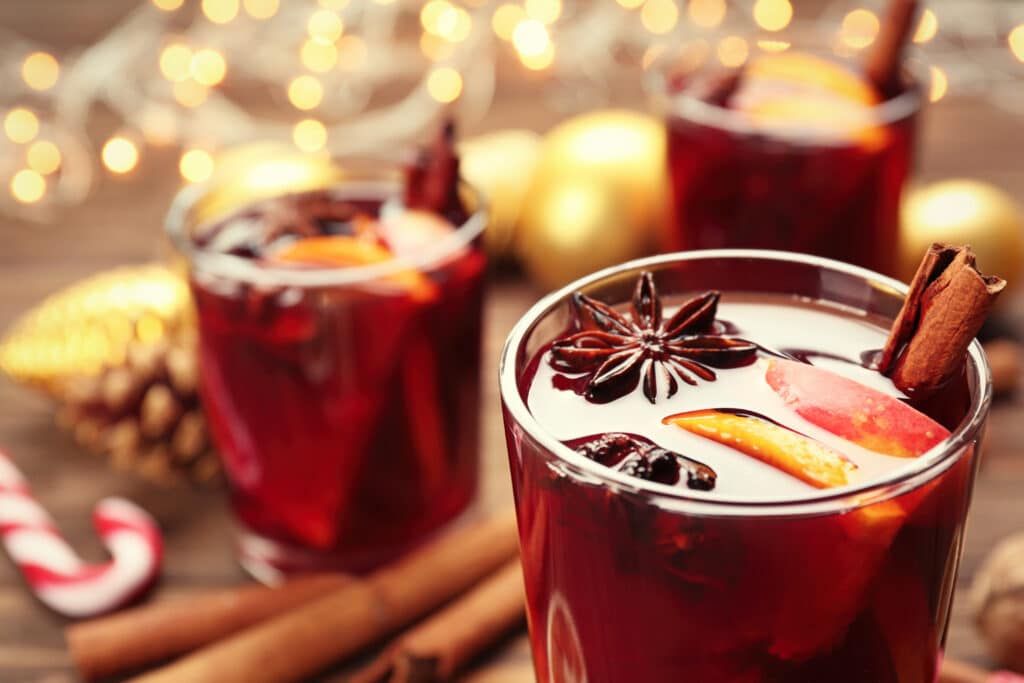 In a survey, 77 per cent of adults said 'they have a very hard time relaxing during the holidays, and usually end up feeling more stressed and worn down than ever.' Does this sound familiar? So much planning, shopping, cooking, hosting, decorating, gift-giving…we're pressured to pack a lot in. So it's no surprise that cortisol – which is the body's stress hormone – is heightened during this season. When cortisol is heightened for a prolonged period, it starts doing funny things, like messing with sleep, appetite, and metabolism, increasing blood pressure, and making you behave like the Grinch. Luckily we have some helpful herbs called Adaptogens that can come to your rescue! Adaptogens are herbal ingredients that help reduce cortisol and alleviate stress.
During particularly hectic periods, some of our staff take an Enhanced Rhodiola Complex from Viridian, which contains a blend of adaptogens, including Siberian ginseng, ashwagandha, and rhodiola, known to relieve stress and calm the mind and body. This is such a good blend of adaptogens to add to your stress management survival pack this season.
"Sleep is not a disposable luxury — it's a non-negotiable biological necessity," says sleep scientist Matthew Walker, author of the book, 'Why We Sleep'. "The shorter your sleep, the shorter your life. Short sleep predicts all-cause mortality." Magnesium helps the body relax and prepare for sleep, and it regulates the hormone melatonin which oversees the functioning of the body's sleep-wake cycle. And to completely relax after a hectic period of Christmas preparation? End your day with a magnesium bath. Once the magnesium is absorbed by tired and aching muscles, it soothes them, and helps the body melt into a state of ultimate relaxation.
And finally, most of us really don't show enough appreciation for our liver. It's quite the little worker, because everything that we ingest – food, alcohol, medicine, chemicals, pollutants – is filtered through the liver. The liver is wise enough to recognise toxins from nutrients, eliminating the former and either storing or depositing the latter into the blood. The liver also regulates the amount of sugar in the bloodstream, and it produces bile that's essential for digestion. Basically, if your liver isn't happy, your digestive system isn't either. Over Christmas, there may come a moment amongst all the delicious mulled wine, mince pies, and brandy butter when you realise your liver has a little more work on its plate than it's used to. This is where Milk Thistle comes in. Milk Thistle is a trusted traditional herbal remedy that's taken to protect the liver and support its detoxification function. It's just the thing to keep nearby during a season of indulgence.
If you have any questions about these tips or products, get in touch (info@organico.ie) and we'll be happy to answer them.