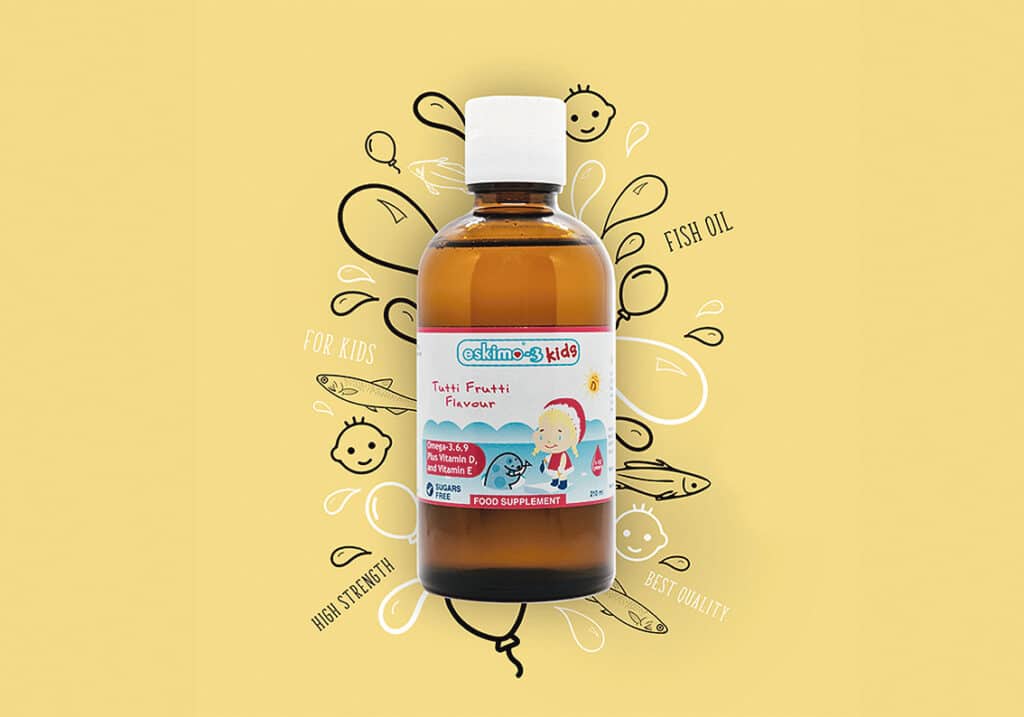 And just like that, summer is almost over! I don't know about you, but in our house we had a really lovely summer – we holidayed here in West Cork, on Heir Island and Cape Clear. We were lucky with the weather and got to really appreciate how amazing our county is. We all just wish summer went on longer! 
Our kids were also both mostly well all summer, but I know that moving into Autumn and going back to school could change all that, so I'm going to use this time to review what we all need in terms of diet and supplements to make sure we are really well protected against viral infections this autumn and winter. As we all know, prevention is always the best.
The first thing to consider is how much vegetables a child eats on a daily basis. I know we all say fruit and veg, but really it's veg we need to focus on – for fibre, and for essential nutrients. Broccoli, carrots, and green beans are all so healthy for children, and if you can get them to eat kale you know you are doing very well. Also the more herbs and spices you can add into their food the better – parsley, turmeric, cinnamon, garlic and ginger all have many beneficial properties but they often get left out of kids' food. Blending herbs into soups and sauces can be good, and we all like chilli in our house so I make sure to make it with lots of spices (which doesn't have to mean chilli).
One trick I try to remember is to serve the veg first, when they are hungry – in the summer we have a lot of hummus and carrot sticks, or celery sticks, and they disappear fast when people are hungry. Then I give them the rest of the meal to fill up on.
If you have a picky eater, who prefers toast and chips to broccoli and celery, then it's a good idea to consider a multivitamin. I give my 13-year-old an adult multi – it's a food state supplement from a new brand called Together Vitamins, which are great value and really great ingredients, and all in paper packaging – because I feel a top up is a good idea. She's taking them weekdays but not weekends so I know she's not overdoing it. If your child can't yet swallow a capsule, the kids Liquid Animal Parade Supplement from Nature's Plus is excellent. And for teenagers, we like to suggest the Revive Teen sachets – it's vitamins plus immune boosting, so it can be a handy all in one.
I also really focus on making water the main drink for our kids. Over the summer it can be easy to slip into having treats and that can include drinks, but fizzy drinks are SO harmful, for teeth and bone health as well as the sugar overload. And even fruit just should be very limited, because it's pure fructose which isn't great for us at all. So all sweet drinks need to be strictly occasional treats – water is what our bodies need all day, every day.
The next thing to consider is do they eat oily fish on a weekly basis? For us, this is a real challenge. Both my kids have recently decided they don't like fish. Plus, I don't want to eat farmed salmon, mackerel is hard to get and tinned tuna should be limited because of the heavy metals. So, I give them both a daily good quality kids Omega 3 Supplement for brain health, as well as skin health. The quality is important though – the toxin levels can be high in fish oil supplements so you want to really trust the brand you choose for your family. I like Eskimo 3 kids supplements (there's a liquid and also chewable) and Nordic Naturals also do a great chewable.
Some children can find the transition to being at school anxiety-inducing, which can mean this time is extra stressful for the whole family. This can manifest as disrupted sleep patterns, moodiness and sadness during the day, and resistance to leaving home in the morning (something that of course NEVER EVER happens in my house!).
If your child struggles with anxiety, concentration or big emotions, then apart from omega 3, which is very calming, you might consider a daily magnesium supplement. This could be a body lotion or gel, since magnesium absorbs really well through the skin. Or a capsule, or a drink. Magnesium is essential for bone health, and is calming for the nervous system. I give it to my family every day in one form or another! When our daughter was finding it hard to get to sleep, I used the Junior Magnesium Sleep Lotion from Better You every night for a month or two.
For older teens who find back to school stressful, L-Theanine can be worth remembering. This amino acid is very soothing and can help with sleep, anxiety and overwhelm. Ideally, adults should get seven to nine hours of sleep a night, and kids and teens even more. But when things get intense, and especially with the challenges we are all facing at the moment, it can be tricky to stay balanced. Theanine is what's in tea that is calming – it's found in black and green tea, and also in supplements. It can be taken safely by most people and goes very well with B Complex and Magnesium, which are both great for the central nervous system. We find Balance for Nerves (which contains all 3 of those) very handy for short stressful periods.
And lastly, awe need to consider immunity to colds and flues. In Organico we prefer preventative medicine all the way, and this goes particularly for boosting immunity. Vitamin D is essential – coming into Autumn, I plan to give a daily dose of 1000iu to my kids, again during the week rather than the weekend. I also give them daily vitamin C and Elderberry from October onwards. And I also keep a cupboard full of things in case they do catch something – carrageen moss to make a soothing hot drink for example, and Manuka Honey lozenges for sore throats. A Liquid Elderberry supplement can be good to keep on hand for late night sore throats.
We are celebrating our 30th Birthday in Organico this month, with a Birthday Food Fair on Saturday, September 3. It's on in the evening from 6 to 7.30pm, with loads of delicious artisan food to taste, an organic wine tasting and a really good raffle. We would love to see you there!
Organico Shop Deli and Bakery is open from 9-6.30pm, Monday to Saturday, on Glengarriff Road in Bantry. Call us on 027 51391; email us on info@organico.ie and buy online from us on www.organico.ie.