One of the earliest 'Scandals' in Ireland in the 1920s centred around a demand by the then Minister of Finance, Ernest Blythe. He pursued other government minsters to reimburse the government the paltry sum of four pounds, nine shillings and 6d. The politicians in question were forced to use public money to pay for their meals because they were stuck inside government buildings under military guard. A little matter of the Irish Civil War was raging beyond their doors. None-the-less, it was public money and it was a case of maintaining ethical standards in the new state. Two years after that incident, Blythe squeezed those pennies from the 'offenders'. The bar had been set for politicians' accountability while in office. One hundred years later, do we have to reset the bar again? Is that what Micheál Martin was doing in his first week in office?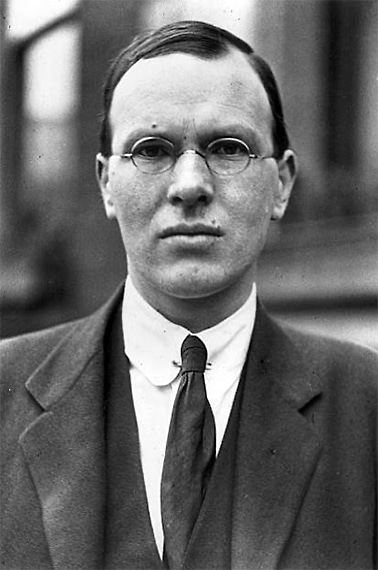 The Brian Cowen sacking has left public opinion divided. In one sense, it was harsh, given that the incident happened four years ago and he did pay the penalty. Who hasn't made mistakes and it is one's reaction and behaviour afterwards surely that is the real litmus test? On the other hand, are we right to have higher expectations of the public representatives who run our country? I was truly sympathetic on a human level for Cowen, but the emergence of a media story (which he denies), about his alleged 'U-Turn' on approach to a Garda checkpoint, deepened the damage. What further inflated this combustible situation was his refusal to take questions on it. Whether Cowen realised it or not, this action was a throwback to the days of the Bertie Ahern and Charles Haughey era, when politicians acted with impunity, as if they were somehow above the rules that govern the rest of us. Martin, a veteran of that era of politics, and conscious of building a new FF, acted decisively and severely, but was he correct?
Fianna Fáil's spectacular collapse as 'the natural party of government' in 2011 wasn't just a backlash of their poor handling of the recession that followed the economic recovery. It was as much about the political corruption that dogged them for decades. Society is always complicit, since we have the power to reward or punish politicians with our vote. It seems that in the good old days of the 'Celtic Tiger' when the country was awash with money, we could all turn a blind eye to the odd 'auld' political scandal. When the downturn began and the money ran out, the electorate was not so forgiving, as FF found to their cost.
Cowen's crime seems paltry when one considers the lengthy list of political corruption that Fianna Fáil was particularly involved in, as well as others. If Martin wants to tailor a new FF then he must steer it away from scandals, no matter how small, and throw off the cloak that has linked the party with the gold circle, dodgy tribunals and, to use the old hackneyed phrase – brown envelopes. Political corruption is not a Twenty-first Century phenomenon, nor is it particular to Fianna Fáil. For anyone with a deep interest in this topic, I would urge them (and every TD) to study Elaine Byrne's excellent book, 'Political Corruption in Ireland 1922-2010'. Another great read on political corruption is the satirically named 'This Great Little Nation' by Gene Kerrigan and Pat Brennan. For more assessments of the failings of our politicians, look no further than Fintan O'Toole and Matt Coopers' books on corruption in our political system. It's all on record and there is plenty out there to educate yourself. Don't just take my word on it. So let's examine some of the most galling examples of political arrogance and corruption. 
When the Free State came into political existence, there were only two politicians in the new Dáil who had parliamentary experience, gained in Westminster where Irish MP's previously sat. The exuberance of youth blended with the enthusiasm of nation building meant the state was largely free of the type of controversies that were to become second nature from the 1970s.  
Meritocracy rather than political patronage was the order of the day and political dynasties and their stench of nepotism were decades away. Fast-forward to the 1970s to an even faster Charles Haughey and it seems like another galaxy let alone another country. Haughey, in his capacity as Taoiseach, was earning £14,717 in 1979, yet his overdraft was 77 times his wage amounting to £6,618,054 in 2020 standard. He misused his political power to get hundreds of thousands of pounds that he owed banks, written off. The Moriarty Tribunal, established to investigate political donations and corruption, found that 'beyond doubt, a sizeable amount of money [£130,000] collected for his gravely sick friend Brian Lenihan, was misappropriated for his 'personal self'. If this was not enough, he misappropriated state funds, intended for Fianna Fáil, for personal use amounting to £598,208. The Moriarty Tribunal also found he received at least a whopping nine million pounds in 'donations' [about 50 million euro today]. The popular leader told the country, during the continuous recession in the 1980s, to tighten their belts, while he was indulging a lavish lifestyle and holidaying on his own privately bought island off Kerry. Not bad for a fella earning £15,000 pounds a year – officially. 
For younger readers who balk at Donald Trump's conflict of interest between his 'job' as President and his business interests, look a little closer to home at Ray Burke and Liam Lawlor, Fianna Fail TDs in the 1980s/90s. Ray Burke began life as a councillor with Dublin City Council. One of his main roles was dealing with applications for land rezoning. His daytime job – wait for it – was an auctioneer.  Amongst other things, he was found by the Flood Tribunal to have accepted two 'gifts' from JMSE construction of £30,000 pounds  – that found their way into his personal account. He decided to resign from the Dáil in 1997. His more brazen contemporary, the aforementioned, was Liam Lawlor. As a Fianna Fáil councillor in the late 80s, he and his FF-dominated council were responsible for rezoning cheap agricultural land that developers had bought, so that it could be used to build house, hotels, and so on – for huge profits. This was not illegal, but Lawlor and his councillors rezoned land 185 times despite city planners objecting [and failing] to 137 of the rezoning applications. Money was to be made on the back of this rezoning and corruption followed. Tribunals were brought in by 'politicians' to examine 'politicians', so unsurprisingly, many tribunals remained toothless and powerless. That said, Lawlor, who was an elected TD by then, was imprisoned on three occasions for contempt of court and continuous failure to co-operate with the tribunals. What they did flush out was that Goodman Food Industries [Lawlor was also a director in this company that sought to buy Irish Sugar, a Semi-State owned body, from the government] advanced Lawlor £600,000, which he only repaid £350,000. Get the picture?  
Another Fianna Fail TD from that era, Padraig Flynn, shocked the nation when Gay Byrne famously set the bait on the Late Late Show about his finances. Flynn replied, he "'only' earned £140,000 a year and "out of that, I have to run a house in Dublin, Castlebar and Brussels. I have to tell you, try it sometime…the cars, three homes and a few housekeepers." He had spent the previous decade denying that he received £50,000 from property developer Tom Gilmartin, who maintained it was a donation for the party. Fianna Fail never got it. Which one of them was lying? That one we never found out, but Flynn's political career nose-dived afterwards. One of the most sickening of all cases is the former Fine Gael Minister Michael Lowry, who still trades as an Independent TD today. Sickening because even after the McCracken Tribunal found his relationship to businessman Ben Dunne was, 'an unhealthy business relationship in view as his position as a public representative and ultimately a cabinet Minister', the good people of Tipperary north have found it in their hearts to re-elect him on five occasions, presumably because he brings back the 'goodies' locally. All in all, the McCracken Tribunal found Lowry received approximately £745,000 from Ben Dunne. Lowry's company, Streamline Enterprises, supplied and maintained all refrigeration in Dunnes Stores and claimed [only when it came out] it was linked to that connection, yet all the money went into his personal accounts and it was not declared for taxation. The Moriarty Tribunal went further and stated that beyond doubt he was a 'tax evader'.
Yet, sadly, we are complicit in this merry-go-round. We misuse the chance to really exercise our votes because tradition, it seems, always trumps ethics when the time comes to ticking the box. It also seems that our TDs forget they are national parliamentarians and should leave local issues to local councillors. Yet once again, as the people of Mayo reminded us, in demanding a Minister for the west, it reduces our highest positions in government to the level of localism – and that's fertile ground for trouble.
Poor old Barry Cowen's crime is more 1920s than 21st century, but if we want our politicians to act ethically, and openly for the people of this land, we must demand from them the highest standards. Clearly Martin, a qualified historian himself, has learned this lesson. The next lesson he must learn quickly is survival. The knives are out. I wish him luck – he'll need it.