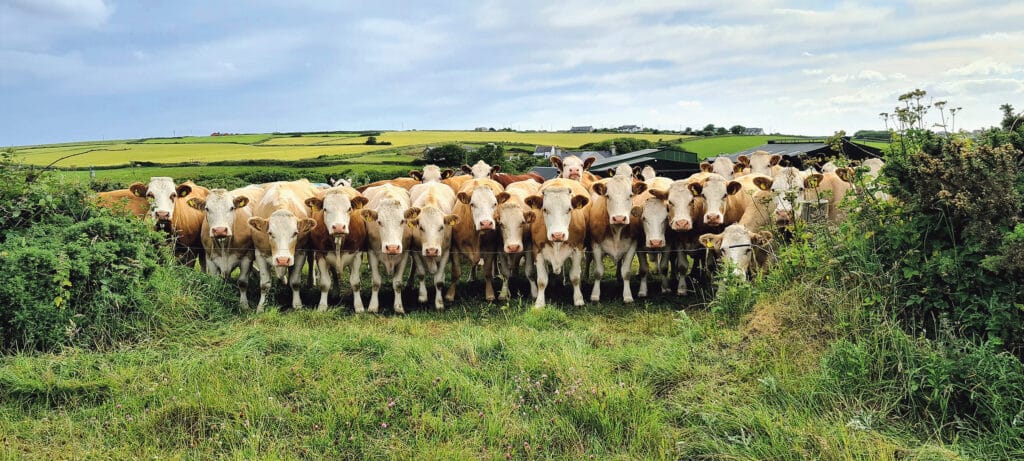 After a Covid-induced two year absence, Agricultural shows are returning to the West Cork farming social scene. July sees Dunmanway, Barryroe and Carbery agricultural shows make a welcome return and there's great credit due to the committees in getting them up and running. These events take a lot of effort to keep going from year to year but having to stop up for two years and get back up and running again involves even more work.
Two of the earlier shows in West Cork had different outcomes. Bandon show didn't go ahead this year and that's understandable. Traditionally they are among the first of the livestock shows out of the blocks in May, but for this to happen, decisions and planning begins in earnest from February or March and this year, with Covid still in the air at that time, the committee decided to hold off. A sensible decision in my view given the effort and cost required to hold the event at a time when unexpected cancellations were still a possibility. Traditionally Clonakilty show is a few weeks after Bandon and the committee made a decision late enough in the day to carry on with the show albeit in a much more stripped-back version. There's a lot of moving parts involved in getting the show back on the road so to speak, so in the circumstances it was the right decision. From a personal perspective it was the first time in my life I missed out on Clonakilty show due to a previous booking made at a time when the event didn't look like it was going ahead.
Hopefully the weather plays ball for the aforementioned July shows; from speaking to a few livestock exhibitors, they're delighted to be back in the ring showing their animals.
Milk Price
Others who are delighted at the moment, at least in terms of prices, are West Cork dairy farmers. Excluding VAT, base prices for milk for both Carbery and Dairygold suppliers are at 50.24c/l and 50.23c/l respectively. This means farmers with high milk solids (Butter fat and Protein) are pulling in close to and, in some cases, over 60c/l. These are unprecedented prices and, even though they sound good, the steep increase in input prices this year is putting a big dent into milk cheques.
Rainfall
According to Teagasc, rainfall levels in West Cork are running six to seven inches behind the long term average so that has impacted on growth. It hit the point at home where I held off making decisions on taking out silage or putting out fertiliser until there was rain. There isn't a deficit of grass but if I was to cut extra silage, I could end up short very quickly. Basing decisions around weather conditions rather than sticking rigidly to a set plan is a must when farming. If I cut those fields now and we had a year like 2018 and there was no rain until the first week of August, it would increase the workload at a time of year when work eases off. If rain does come sufficiently and kicks off grass again, then I can cut the fields safe in the knowledge that grass is growing again. The decision I took this time was rather than feed silage to the cows, I got the reels out and fed grass that would be longer than usual. Calves were going under the wire ahead of the cows and therefore had the pick of grass so there was no fear of them If paddocks aren't grazed out to what I'd consider a satisfactory level this time out they will be skipped at next grazing rotation and baled up. Rain did arrive at the end of June so paddocks are growing well again and the fluid grazing plan can adjust accordingly.
Fertiliser
Increased fertiliser prices and the fact I've been focusing more on clover and multi species mixes over the last few years resulted in my fertiliser use being on the floor in comparison to other years. Using plants other than grass has made pasture management more interesting and initially it's certainly not as straightforward as the 'spread a bag of fertiliser and the plant will grow' method. You have to be more observant and open to changing how you use grass because of it. That bit of on-farm experimentation is interesting too. It's almost like a new hobby of mine but maybe more on that next time.