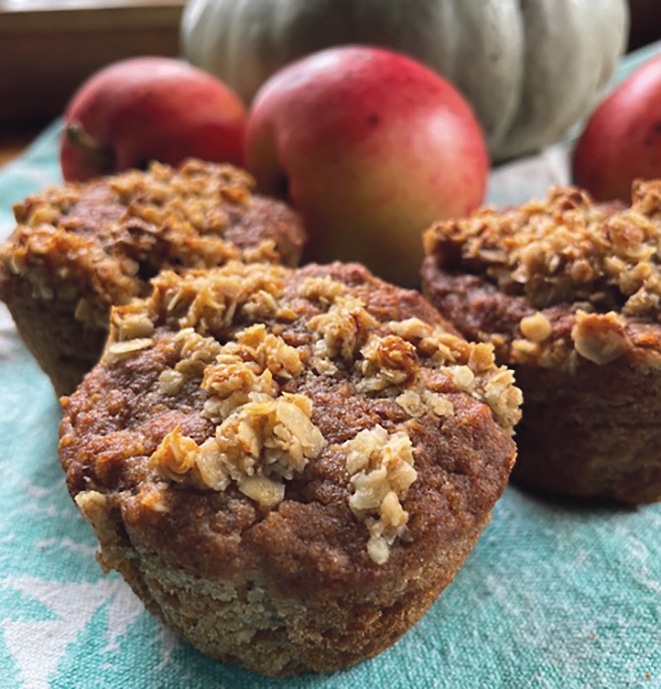 I have peeled and processed buckets of apples and I've eaten enough apple tart tatins to keep me going for the next year and the apples just keep on coming. The trees were laden this year and the pumpkins have been just as happy
For a vegetable that doesn't like a temperature of less than 18 degrees Celsius, the pumpkins were super comfortable this past summer. In all the years that we have grown pumpkins we have never had such a bumper crop.
We also had a butternut squash invasion, which took over one of our tunnels.
We use a lot of butternut squash in the shop and the peels and seeds go into the compost, which we then spread in the tunnels to improve fertility. Obviously this last batch of compost hadn't quite come to up to a temperature that would obliterate any seeds that might grow, as squash plants popped up all over the place. In the beginning we were pulling them out but as the summer went on we left some to grow. They covered the ground like triffids and there are now have about thirty butternuts ready which is very timely as we have to evict them to plant our winter garden.
This bonus crop of butternuts, together with the pumpkins, means we will be doing some serious eating this winter. No doubt we'll end up complaining that we're sick of pumpkins and squash, we already feel that way about the apples. It's a perennial gardeners problem, but we won't be going hungry!
From the outset it was obvious this month's recipe would have to be apples and/or pumpkins because not only do we have plenty but it's also Halloween. Even so I have spent days thinking what the recipe should be – there is so much choice it was difficult to decide. I went through roasted pumpkin, butterbeans and cider, then pumpkin gnocchi, or roasted pumpkin, apple and almond salad but in the end I plumped for pumpkin and apple muffins. It must be the temperature dropping, my belly is looking for something sweet.
These muffins are beautifully moist and the crunchy topping is delicious. They are simple to make, very seasonal and coincidently vegan.
There are a few additional instructions below the recipe for the purees. I usually make a batch and freeze what I don't need for a later date..
Pumpkin and
Apple Muffins
Ingredients:
135g plain flour*
45g ground almonds
80g oatflakes
80g light brown sugar
1tsp mixed spice
1tsp ground cinnamon
½ tsp baking soda
2tsp baking powder
½ tsp salt
170g pumpkin puree*
150g unsweetened apple puree*
2tbs olive oil
1tbs maple or agave syrup
1tbs cider vinegar
100mls water
Topping
1tbs olive oil
1tbs maple or agave syrup
30g oatflakes
Method:
Pre-heat the oven 180c
Line a muffin tin with 10-12 muffin cases. Sift the flour, spices, salt, baking powder and soda into a bowl. Add in the sugar, ground almonds and oatflakes, then mix well. Put the apple and pumpkin purees, water, olive oil, syrup and cider vinegar into a bowl, whisk together then tip the wet ingredients onto the dry ingredients and stir until just mixed. Spoon into the muffin cases.
To make the topping mix the olive oil, syrup and oatflakes together. Drop a teaspoonful on top of each muffin.
Bake for 25 minutes. Allow to cool before serving.
*To make pumpkin puree, peel and cube the pumpkin then cook in gently boiling water for 10-15 minutes, check to see if the pieces are tender with a sharp knife. Drain and cool, then puree with whatever gadget you have or mash well with a fork.
*To make apple puree, peel and dice the apples, put into a small saucepan with a splash of water, cover with a lid then gently simmer until the apples are tender.
*To make this recipe gluten-free substitute the 135g flour with 90g rice flour and 45g potato flour
By the time that you read this, our shop will be closed and we will be in Greece, enjoying the last of the sunshine and checking out the possibility of cooking classes. We'll be back at the end of the month ready for the November cooking class programme.
The shop was an epic eighteen-year adventure; thank you for sharing it with us. Watch this space for what comes next!
Enjoy the autumn leaves
Karen
Lettercollum
Timoleague
Co Cork
www.lettercollum.ie