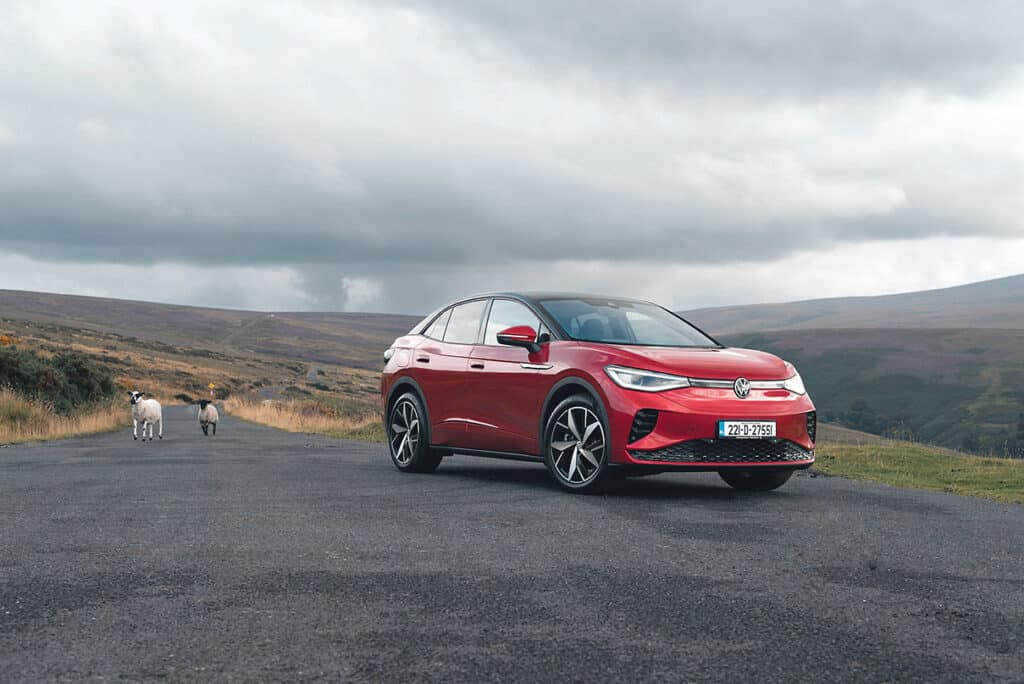 In recent reviews I may have been a bit dismissive about the rush to electric cars. A few months back our new Taoiseach Leo Varadkar said that nobody will be forced to buy an electric car come 'EV Day' on January 1, 2030, but will any of the large manufacturers still be making cars with petrol or diesel engines in seven years from now?
At a recent Nissan event their group CEO James McCarthy said that Nissan are not going to invest any more money in petrol or diesel cars.
James is one of the few people in the Irish motoring business who is consistently pushing the idea of electric cars. He pointed out that a few years back we were in much the same position as Norway, but now the Norwegians have raced way ahead of us when it comes to ownership of EV's.
VW is also pushing ahead with the switch to EV with its ID.3, ID.4, which was the best-selling electric car in 2021 and now the ID.5 on sale.
I drove its GT Max version of the ID.5 last week and it was massive, but with a price of just over 80k, I think Irish customers may go for a more basic from the VW ID stable.
VW's ID.4 and ID.3 were the bestselling electric cars in Ireland in 2021, recording a 31 per cent combined market share. The ID.4 is the top selling EV again this year.
So far this year 15,591 new electric cars have been registered in comparison to 8,528 for the same period in 2021, an increase of 82.8 per cent. Still small figures overall, but unless we have another war in some part of the world, the switch to electric is going to happen.
My test car, which came in King's Red colour with a black roof, was really impressive. I liked everything about it except the 'finicky' infotainment screen. A lady kept asking me if she could help and all I wanted to do was find the button to change radio stations! The infotainment screen certainly does take a little, sorry a lot, of getting used to.
The ID.5 is billed as a coupe-SUV version of the ID.4, while the GTX badge marks it out as the sporty variant, in the same way that the GTI badge does for the VW Golf.
It's a comfortable car to travel in and all my passengers loved the high driving position. The boot is huge, but when it comes to electric cars you can forget about spare wheels.
When I am driving an electric car, I tend to spend some time at Circle K garages where they have fast chargers. Last week a man in the forecourt of my local garage came over to ask me what type of car I was driving; he was fascinated by the front lights on the ID.5. When fully charged your range will be around 470km.
The starting price for the ID.4 starts at €51,390, while the ID.5 starts at €61,295. My top of the range version GTX started at €78k. Road tax is €120. The ID range is very impressive, but new customers switching to electric should maybe start with an ID.4 or regular ID.5, as the GTX Max model might be just a little bit too expensive for people switching to EV.
Correction: Photographs of the Polestar were incorrectly used with the December car review of the Peugeot 308.