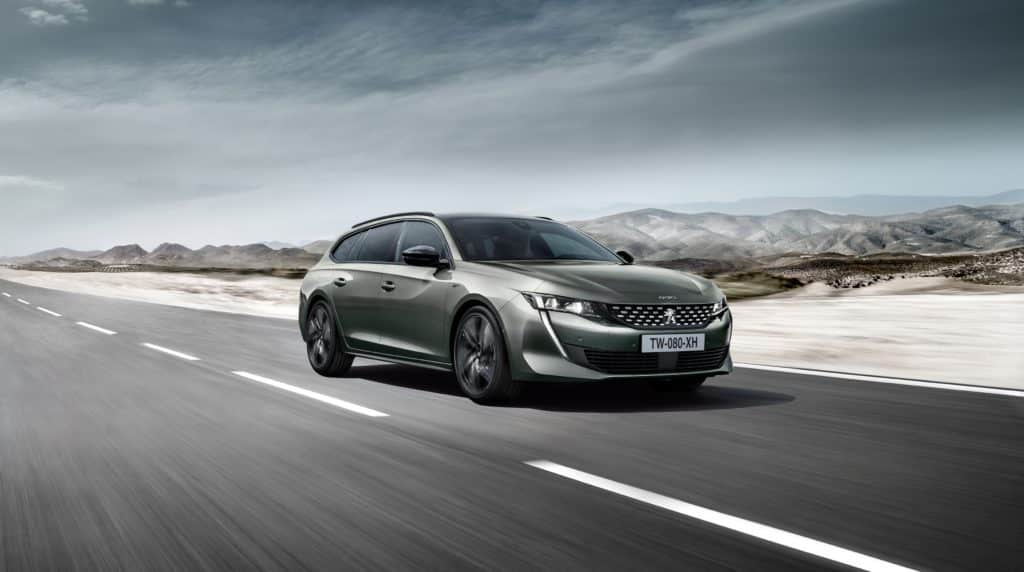 ''Today Peugeot is Electrified.'' That was the opening line from Peugeot's Sales and Marketing Director Colin Sheridan's presentation as the company launched a new range of electric cars at the organic Brook Lodge hotel in Aughrim in the last week of February.
The e-208 is Peugeot's first electric model and has an approximate range of 340 kilometres. While Mr Sheridan was thrilled to confirm that cars with the famous 'Lion' logo now has an electric vehicle in their stable, he was quick to reiterate the fallacy of the phrase 'diesel is dead.' In the past Colin has gone to great lengths to explain why most motorists in rural Ireland realise that diesel is still the best option for them.
In addition to the e-208, Peugeot also launched a new version of their regular 208 which will be available in petrol and diesel engines, a new 2008 SUV and a 3008 Hybrid.
I will be writing about all these new models in the coming weeks and months, but first I have to tell you about the impressive 508SW, which I drove last week.
Last year Peugeot introduced a new version of their 508, which was well received by the Irish motor writers. It was voted Continental Tyres Irish Large Car of the Year at the awards dinner last November. Later Peugeot introduced a station wagon version which is called the 508SW. The term station wagon is no longer used by any manufacturer and SW stands for sports wagon.
My test car was a frugal 1.5-litre automatic diesel. It came in an Ultimate Red colour with18-inch diamond cut two-tone alloys and coupled with a nice touch of black under the door of the boot, made for an overall classy look. At 4.78 metres it's a really long car. I drove the GT version and the frameless door windows certainly gave the car a very sporty look to it.
All new Peugeots now come with i-Cockpit, which is a blend of a tiny steering wheel, high resolution instrument panel in the driver's line of vision and a large central infotainment screen on the dash where you get seven piano key-like controls. The interior decor was predominantly black, a bit too dark for me.
I love automatic cars; they allow you to really relax and enjoy the drive. Thanks to those frameless windows the car looked more like a sports car than a station wagon. It's set fairly low and you do need to mind your head when getting in.
The boot is massive with 530 litres of space. Peugeot always insist on a spare wheel and apart from the new e-208 where the space in the boot is needed for a battery, every car the company sells in Ireland has a proper spare wheel.
Prices for the 508SW start at €34,110, that's the for 1.5-litre diesel. Road tax is €180. As usual the higher the spec the higher the price and my GT Line version with a plethora of goodies will cost you just over 42k. A plug-in Hybrid version of the 508SW is also available.
Peugeot's Partner Van was the best selling van in the country during the month of January. Naturally everybody in Peugeot's Irish offices is pleased with those stats and they looking forward to another good year with a wide range of new models now available in petrol, diesel, hybrid and electric.