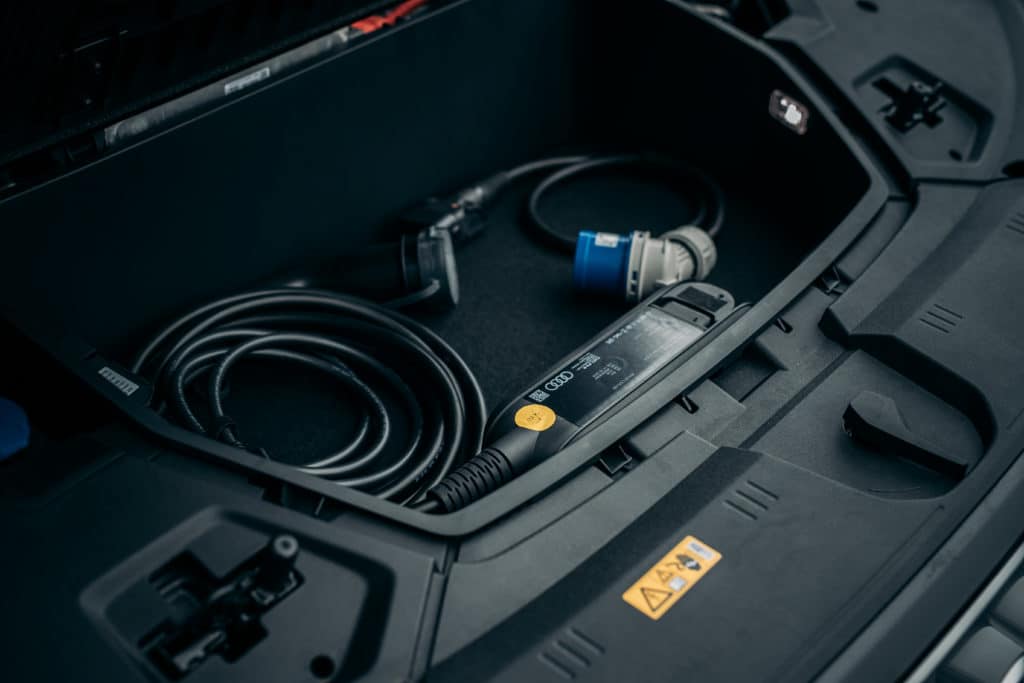 Last week I got an opportunity to drive the electric Audi e-tron. It's Audi's first electric car and I think it was the first electric car that looked like a regular motor, in this case a luxury crossover.
Many of the new electric cars are spartan looking, especially their interiors, but a first glance at this gorgeous Audi wouldn't give you any hint that it's a fully electric model.
There is a lot of talk about electric cars right now and the previous Government said that we should all be all driving electric cars by the year 2030. Minister Richard Bruton said on radio that he expected a big push towards electric around the year 2024 and of course a huge amount of charge points could be installed around the country over the next ten years, if there is a willingness to move away from petrol and diesel.
The e-tron is a spacious five-seater family-sized crossover that looks a bit like Audi's Q7. But it's a completely new car. Each axle gets an electric motor, with slightly more powerful motors on the rear wheels.
Power is supplied by a 95KwH battery pack which is centrally located in the floorpan between the wheels. With 330 brake horse power you won't be left behind at the traffic lights, but jumping away from lights would probably not be good for your 'range anxiety.'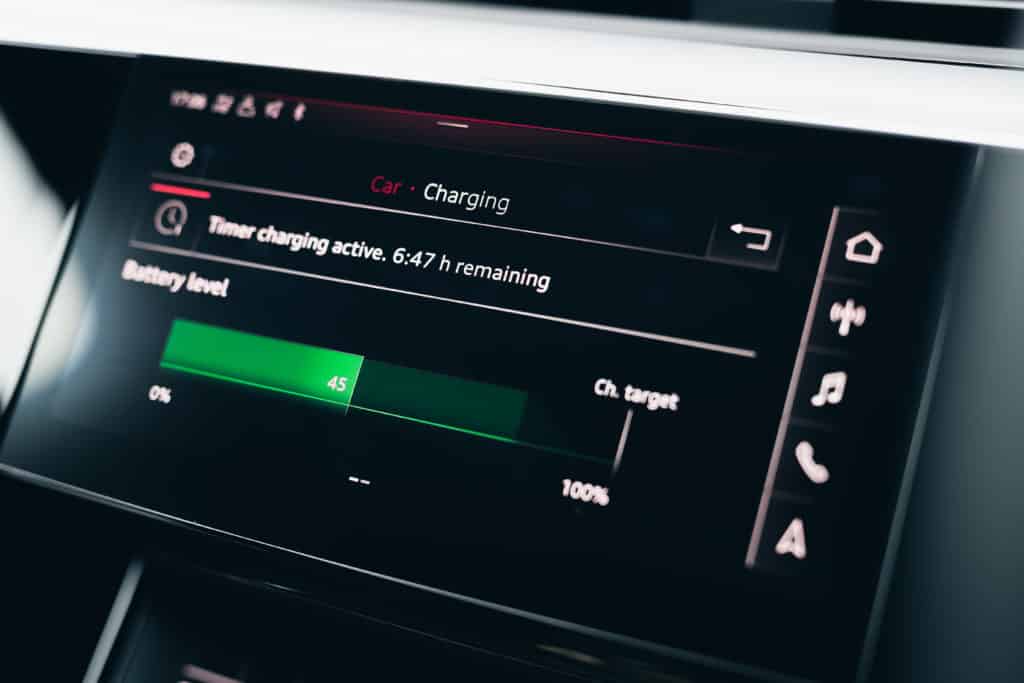 As I said earlier the exterior doesn't give any clues that it's electric unless you manage to spot the discreet charge points; there are two, one left and right, just below the wing mirrors.
Charging works fine, but in truth unless you have a home charger, going to public charging points is definitely a chore.
There is a massive boot which boasts 605 litres of space. And the really good news is that you also get a space-saver spare wheel in that boot. Charging is reasonably fast once you can get access to a fast charger. In addition to the regular ESB charge card, Audi also provided an Ionity fast charge card. Audi is one of the Ionity partners and at present they operate four charging locations in The Republic: Athlone, Cashel, Gorey and Drogheda . More Ionity charge locations are planned at locations including Kill on the N7.
As usual when you turn on the air conditioning the range drops, but the range should come back up again when you turn off the A/C. Steady, sensible driving seems to be the best advice if you want to get to your destination.
There are two different versions, the e-tron 50 quattro, which has a range of approximately 330 km and starts at €64,990 and the e-tron 55quattro that I drove, which has a range of approximately 430 km and a price tag of €89,810. Those ranges are probably a bit optimistic, especially in winter driving. Road tax is only €120.
Some manufacturers are trying to keep the price of their electric cars down by producing spartan-looking cars. But at Audi they are sticking with their traditional luxurious look, for now at least. It's sheer luxury and almost totally silent; the car just glides along the road eating up the kilometres.
Not everybody will be able to afford an e-tron, but it's good to know that all price ranges are catered for, whether it's petrol, diesel, hybrid or electric cars you are after. A sportback version of the e-tron is due later this year.