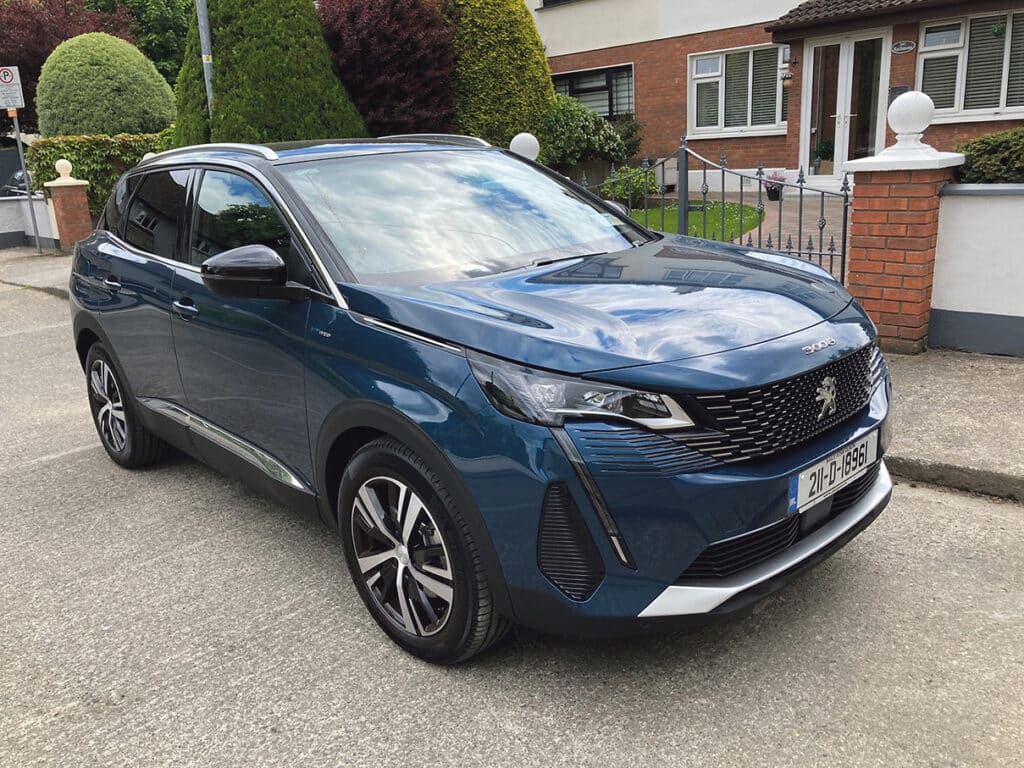 At the Irish launch of their 3008 three years ago Des Cannon, MD of Gowans, who distribute Peugeot cars in Ireland said: ''We want Peugeot to become known as an SUV brand. Last year (2017) over 30 per cent of all cars registered in Ireland were SUV.''
Since then there has been no let off in the number of new SUV's coming on to the market, with every manufacturer introducing new models.
We have had petrol and diesel versions and now the big push is towards plug-in hybrids and electric.
Some time back Government Minister Richard Bruton said that under the 'Climate Action Plan' no new petrol or diesel cars will be registered here by the year 2030. The minister also said we would see a huge increase in the number of electric charge points around the country and that by 2025 the number of electric cars should have risen to between 12 and 14 per cent.
Now Covid-19 might have skewed those figures we will have to wait and see how the motor trade recovers. The year 2030 is a long way off and who knows what can happen in our world over the next nine years. But for now we can gradually ease our way into electric mode by driving Hybrid cars.
Last week I drove a slightly refreshed plug-in Hybrid version of the Peugeot 3008 and it was very impressive. I love SUV's and felt very secure in this powerful cars. It used to be said that a Volvo was built like a tank, now I think the Peugeot is similar.
Inside a huge console provides a clear demarcation line between driver and front seat passenger. Everything is literally at your fingertips thanks to the iCockpit screen and the seven switches on the dash which would remind you of a piano.
Included in that 'dividing console' is a huge, deep box to store drinks, phones etc. You get a nice touch of grey on the seats which brightens up the interior décor.
That 'divider' unit gives you a very secure feeling and it's also where the gear lever and various other controls are located. At the flick of a switch you can choose which mode of driving you want, Hybrid, Sport or pure electric.
You can charge the car and get up to 50km in pure electric mode and you can also build up 'bonus kilometres' as the regenerative braking system will build up kilometres as you drive.
I drove a very attractive Celebes Blue colour, which won many admirers. Prices start at €32,775 for the 1.2-litre petrol version of the 3008. My automatic Hybrid2 version with 225 brake horse power will cost you €40,740. Road tax is only 140.
Externally it's a very impressive solid-looking car. The front grille is very smart, two silver roof rails adds to the SUV look and the Los Angeles two-tone diamond cut alloys certainly added to the overall classy look. When you drive the car you will feel like the 'King of the Road.'
The boot and if you leave down the rear seat the load space is massive, but no room for a spare wheel.
The 3008 has been named European and Continental Irish Car of the Year and has been a huge seller with over 700,000 sales since launch. Now the Hyrid is sure to add to those impressive sales figures.
Hope to see you all in 2030.