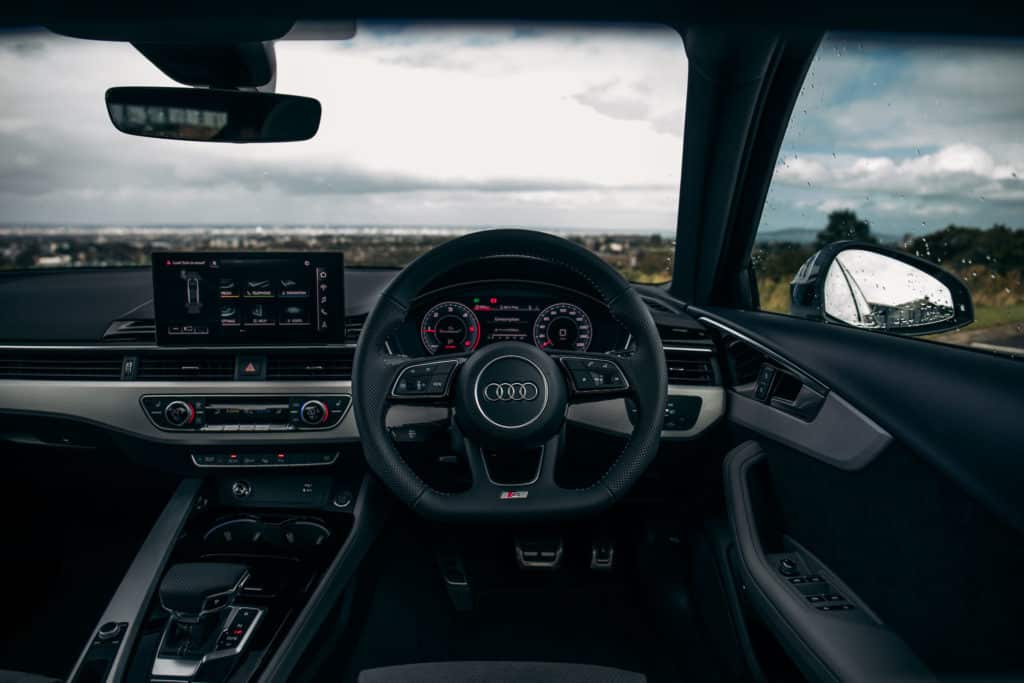 ''This is one of the classiest car you have ever driven.'' That was the reaction of my daughter when she first sat into the Audi A4 that I was driving last week. My only daughter has got lifts in lot of fancy cars over the years, but she definitely was impressed with the new A4.
I picked up the Navarra Blue-coloured A4 from a colleague, but naturally with worries about the Coronavius the car had to undergo an extensive valeting from the Automotive team in Sandyford.
I must admit I enjoyed a few cakes in Automotive's waiting room, but it was worth the wait, maybe not for my waistline but certainly the car looked like new after a polish and valet.
The Audi A4 is one of Audi's bestsellers in Ireland and a core pillar of the brand. Since the first Audi A4 debuted in 1994, the A4 has matured into a highly sought after premium saloon, a gateway to the Audi brand and some of the larger Audi saloons.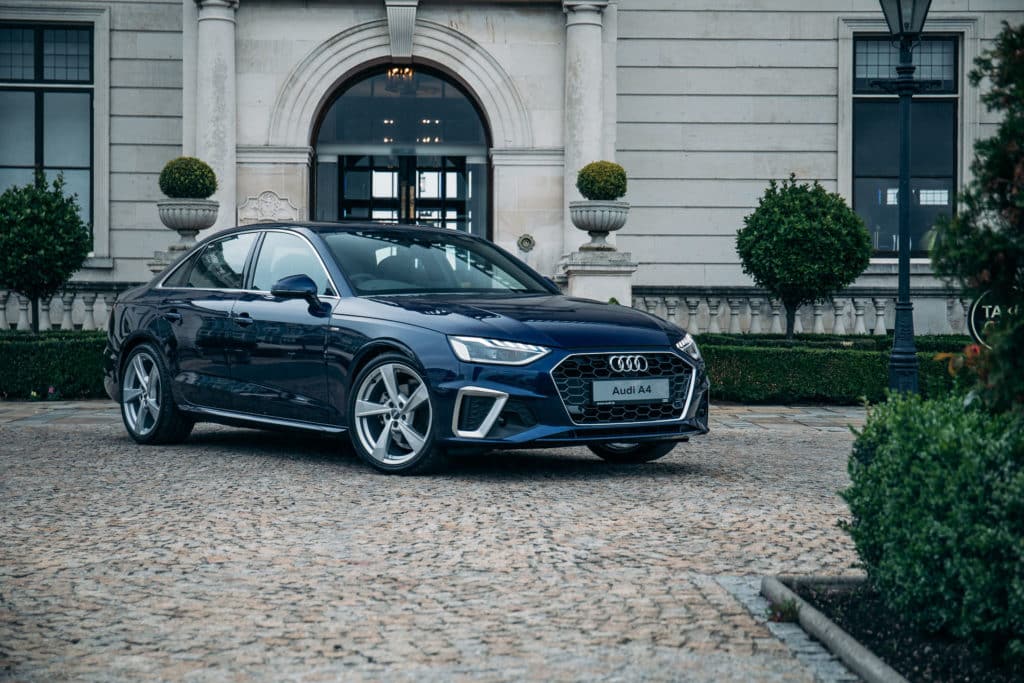 We got a generation of the A4 in 2015 on a new platform. In 2019, Audi updated the A4 range to keep it competitive against its key rivals like the BMW 3 Series and Mercedes-Benz C-Class.
In the new version headlights with LED technology are now standard across the range. The singleframe grille is broader and flatter and there are also redesigned bumpers and trim elements.
At the rear, a continuous chrome strip connects the LED lights to each other, highlighting the horizontal design. The stepped diffuser surface with the integrated trapezoidal end pipes creates a sporty finish.
As usual with Audi the infotainment screen on the dash dominates the interior. There is plenty of leg and head room for five well-built adults.
The new interior technology totally lifts the cabin and keeps it contemporary. For some drivers, the cabin alone is a good reason to buy the A4 as it is beautifully crafted and designed with technology at your fingertips.
My automatic test car was a 35TDI S-Tronic, 163 brake horse power S Line Saloon. Key S Line features include 19-inch Audi Sport alloy wheels. It also had a partial sun-roof and there is plenty of space in the boot.
Engine options in the new Audi A4 consist of a petrol-powered 2.0-litre with a choice of 150bhp or 190bhp, while diesel-powered 2.0-litre engines produce 136bhp, 163bhp or 190bhp. There are two trim levels for Ireland, SE and S line.
It was such a smooth car to travel in as Audi's slick-shifting 7-speed S-Tronic transmission was a pleasure to use, it simply glided along the tarmac. And fuel consumption in my 2.0-litre diesel was very frugal.
Prices start at €40,570, but the price of my test model, when you add the plethora of extras, came to €57,784. Road tax is €190.
Despite challenging conditions, Audi delivered 1.8 million cars worldwide in 2019, an increase of 1.8 percent on 2018. However, the Coronavirus pandemic is likely to curb not just Audi, but sales for all car manufacturers this year.
My daughter is rarely wrong when it comes to style and she was definitely correct about this classy looking Audi A4.