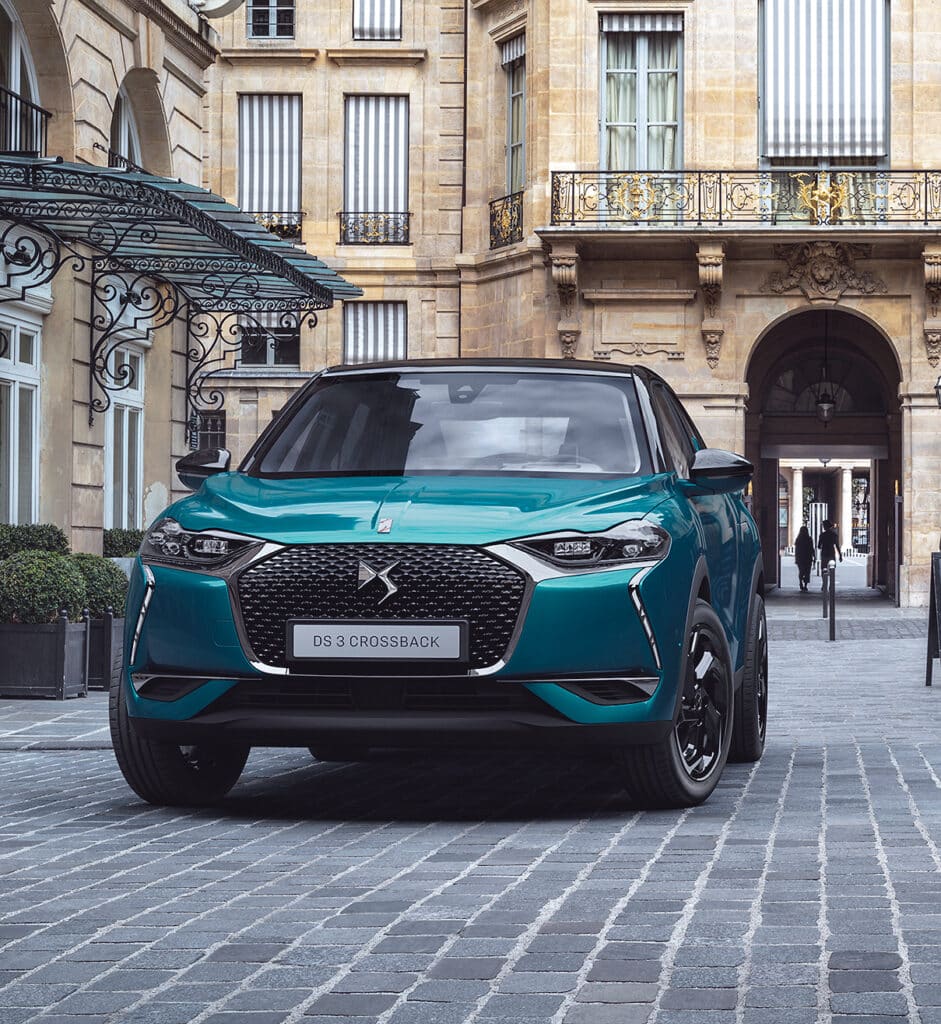 After a few weeks driving electric cars, last week was a stress-free one and there was certainly no 'range anxiety' involved, as I was driving a good old style petrol car. It was the very stylish looking DS3 so everybody was happy. 
My wife, who doesn't drive, sometimes has difficulty finding my press car in various shopping centre car parks, but she has no problem finding the DS3. It was a black car and not a bright yellow one, so I asked how did she find it so easy to locate. The rear windows are a giveaway she said.
Yes, the rear windows in the DS3 are strange looking, as they are only half the size of the front windows.
All the windows can be opened by the driver or front seat passenger in a cabin that includes a lot of switches. But maybe not as many as the toggle switches you will find in a Peugeot car.
The Ds switches are located in the area where you would normally find a gear lever in a manual car. And if you don't look at what you are doing you could be applying the handbrake instead of opening the driver's window.
That's the way it is in DS cars. DS, who are part of the Citroen group, have been trying to establish their own identity. Citroen stopped making the DS range in 1975, but they brought it back a few years ago and now there is a big push for the DS to be seen as a stand-alone brand.
The front of the car is very attractive with the DS logo embedded in the honeycomb grille. The door handles pop out similar to those in the new electric Kia EV6 or Tesla cars.
Inside there is a neat seven-inch screen on the dash for the radio and air conditions controls.
I dove an automatic 1.2-litre pure tech petrol version, which was very easy to handle. It got a lot of curious glances in those supermarket car parks and I certainly has a frugal engine.
With Citroen and DS now under the umbrella of the Gowan group in Ireland, you can expect a bit more marketing. Recently DS confirmed that Leinster and Ireland rugby player Dan Leavy had been signed up as a Brand Ambassador for DS.
Of course DS is big in France and President Macron has been loyal to the brand whose ambition is to embody both French know-how and innovation in the automotive industry.
When he was elected President in May 2017 Macron's choice of vehicle for the drive down the Champs-Elysees for his inauguration was a specially adapted open-top DS7 Crossback.
DS models have transported French presidents since the sixties when Charles De Gaulle credited the state-of-the-art suspension on-board for saving his life.
The boot is just about average for a small car, but while there is a 'well' where you could place a spare wheel, what you get is a repair kit.
Price start at €33,590, which is much the same as the Peugeot e-2008 that I drove recently. Road tax €210. There wasn't rear view camera in the car I drove, but I'm assured that a reversing camera is standard.
The DS3 might be a bit small for a president, but it still has a lot of French style.