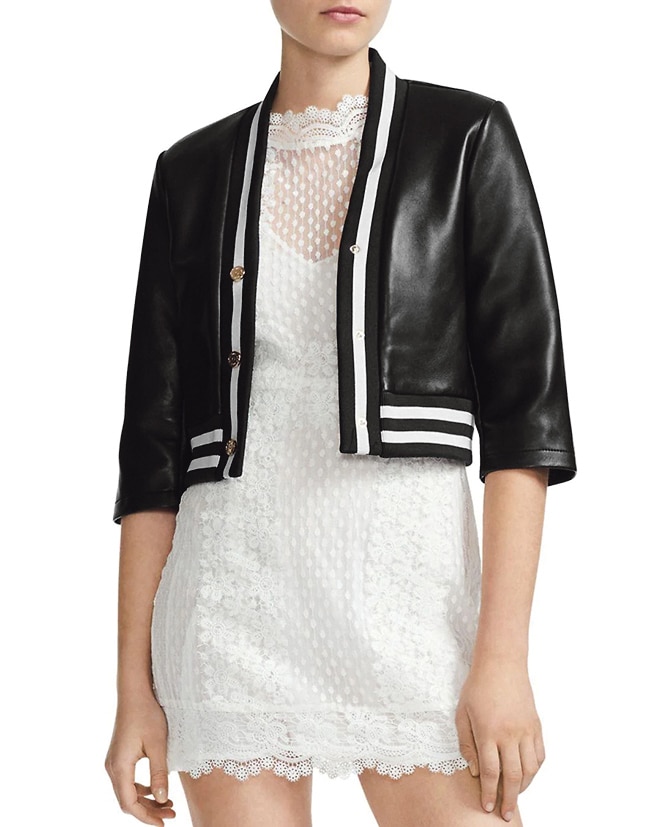 Sustainable shopping is now, more than ever before, a responsibility that we all need to embrace. We need to rethink how we shop, why we need more, when we have enough and how to reduce the chances of making ridiculous purchases. Style lovers are now becoming more humanitarian, asking 'who is making these clothes' and need reassurance that they are ethically produced… in other words we want guilt-free clothing. Long story short, ethical clothing makes sure that it positively impacts people, the planet and animals. There is the reassurance that workers are treated fairly across the supply chain, this includes all policies and practises on child labour. Worker safety, the right to join a union and payment of a living wage is guaranteed. An ethical brand is passionate about reducing carbon emissions and safely eliminating or disposing of any chemical waste.
Unfortunately, not every clothes shopper can afford to replace their entire wardrobe with solely ethical pieces. Please don't fret if this describes you and don't underestimate the part that you can play in reducing fast fashion. We all have to start somewhere and today is as good a time as any to start. Pre-loved is very much a step in the right direction, it reduces waste and brings a big smile to more than one face. You would be simply blown away by what is out there now for the Irish style lover, whether you are looking for something for your big day or a designer piece that would otherwise be well outside of your budget.
Undoubtedly, we are all feeling the pinch, as it seems like we are getting less and less 'bang for a buck' but what about the feeling of contentment when you can buy an item of clothing and know that the money goes on to help someone who genuinely needs your help. And there will always be that section of society who refuse to walk into a 'charity shop'. All that I can say is that I lived in Manhattan, New York for many years and the treasures and designer bits that I found in what they call 'Thrift Stores' would keep your jaw very firmly planted on the floor!
Have you heard about Barnardos Bridal Rooms? Yes, I'm referring to Barnardos, the Children's Charity. Two shops, one located in Wexford, the other in Dun Laoghaire stock brand new bridal gowns and wedding accessories that have been donated by some of Ireland's top bridal retailers, wholesalers and designers. These incredible bridal gowns retail at greatly reduced prices and the bride-to-be can magically pick up a stunning new gown at a fraction of the standard retail cost. Proceeds from the gowns and accessories go to Barnardos children's charity and help to support our most vulnerable children. Imagine knowing that your 'big day' played a part in helping to improve the life of a child. That's what I call feel good, now that's a win-win – knowing that your hard earned cash could change a life for the better.
Having worked in the style business for many years, I know, only too well, how clothes can make or break how you feel. As a result, don't ever allow anyone to tell you that you can't or shouldn't like something, just because… I'm referring to designer clothes. If you love designer clothes and have the budget to follow suit, go for it, spoil yourself! Forty years ago, the very wise Teresa Collins opened Naphisa Designer Resale in Cork. Teresa has built up a solid customer base over the years, those who buy new designer clothes and then sell them on to Naphisa and customers who couldn't normally afford new designer pieces will gratefully buy these glorious pieces at a fraction of the original cost. It operates as a consignment store. You could say that Teresa with her brainchild Naphisa were well before their time but this wonderful business has always been thriving and is now busier than ever.
Naphisa stocks pre-loved designer clothes from Brown Thomas, Samuii and Olori… I am exceptionally sweet on the last two and all that I can say is that they are heaven-sent! Obviously the usual Prada, Chanel, Gucci etc are available here too and many other brands but many of you might not have known that you could find a stunning Annie Bing or a Lis Lareida piece – sophisticated style ready and waiting for you. So if you are tired of some of your designer pieces or bags, then call in to Naphisa.
I met with the lovely Robert Plant in Designer Exchange Ltd on Exchequer St, Arnotts Dublin 2. Run off their feet, Robert's only complaint was that they would love to stock more designer clothes and accessories for men. At the moment, whatever comes in for guys is re-bought on the same day. Robert explained that men buy new designer clothes and wear them until they fall apart, that's why there is such a problem getting his hands on re-sale bits. Women are completely different, they continue to want new bits and are willing to let go of older pieces…especially as these consignment stores offer a way to fund what's currently on sale. This is another busy shop, making sure that what's not being worn in your wardrobe finds a new love again. Designer Exchange is now 10-years-old and during that time has won awards for excellence and innovation.
Believe it or not the current trend is 'less is more' and pre-loved is admired and sought after more than ever before. How about we continue to embrace this mindset. Supporting Barnardos bridal rooms helps to save or improve the quality of a child's life. Supporting these incredible designer resale stores means that quality is not compromised, in fact the quality is more than exceptional, you save money, there is no packaging and you find unique items so that you can wear them your way!