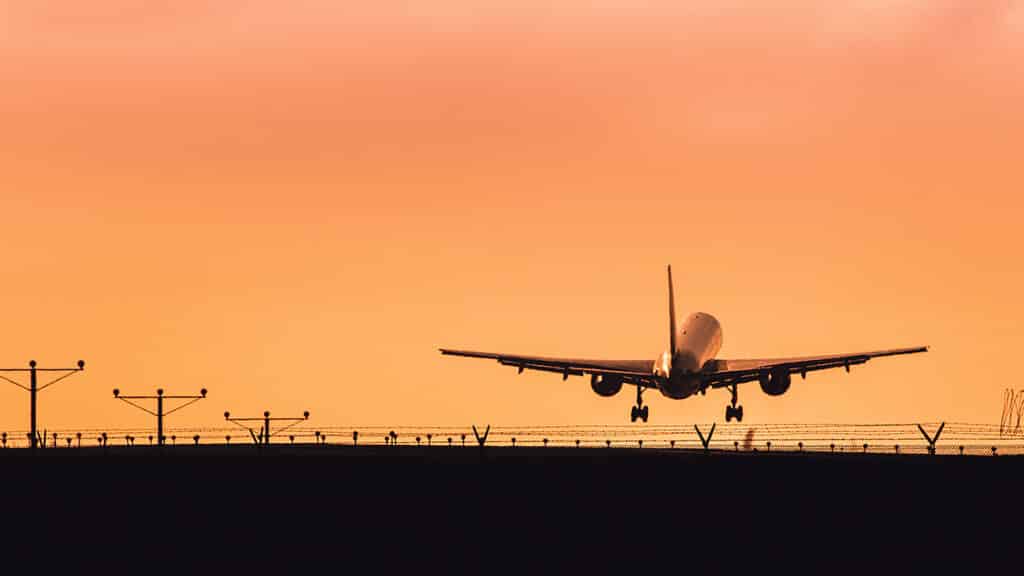 As I write, I am sitting on a veranda in Ko Yao Noi island in Thailand looking out over Phang Nga Bay watching a pied hornbill cavorting on the wall. I am on holiday.  
I have many friends who, like me, have taken a flight overseas this year. I excuse this visit to Thailand explaining that we needed to meet our grandchildren, the youngest of whom is four-years-old though we had never met him.
The family members we are sharing our holiday with have flown from Australia and whilst I am in Thailand another daughter has flown from London to Spain and back for a work conference.
This morning, as I look out of over the bay and pick up news of the COP27 on my iPhone, the talk of the need to totally phase-out fossil fuels is once more being raised in that part of the media that still takes climate change seriously, yet I feel no guilt at having flown here, which is surprising to me. Even I, who have consistently shouted against the fossil fuel industry, nevertheless deem meeting my grandchildren more important than denying myself an aeroplane flight, despite the emotion that flying raises in the fight to stem climate change.
COP27 is itself held in Sharm El Sheikh, Egypt this year and requires many, if not most attendees to fly to get there. This year's conference brings together leaders in government civil society industry and finance from all around the world in an attempt to accelerate action to achieve the goals of the Paris agreement and the UN Framework on climate change; nevertheless all the reports that I read from COP27 climate activists and environmental activists speak of loopholes in the recommendations and loopholes in the different country's commitments, all of which will enable life to go on as normal, business as usual. I will still fly on holiday, my daughter will still fly on business. World leaders will fly to meet each other.
Of course, the need to combat climate change does not only focus on air traffic, the aviation industry producing just 2.1 per cent of all human-induced Carbon Dioxide Emissions. Indeed this is just 12 per cent of transport emissions, with 74 per cent coming from road transport. Nevertheless that so many of us still fly and drive regularly is indicative of how hard it is to change our habits. Even being grounded during the Covid lockdowns has not stemmed our cultural norms of travelling.
Reports from COP27 centre on the need to develop the next generation of innovative clean climate solutions, yet populations in most developed countries, are still more focused on the price of fossil fuels than on how to rapidly phase them out; another illustration of the difficulties in changing a deeply embedded culture.
We already hold the solution to many of the issues. Our collective cultures however are unable to envisage a way forward and commit to implementing it rapidly. Collectively and individually, we are afraid of the changes to our lifestyles that real commitment to climate neutrality will bring.
Instead, seven years on from the legally binding Paris Agreement and 27 years on from the first COP held in Berlin, the five United Nations Regional Groups and Small Island Developing States continue to meet; report; refresh commitments, go home, repeat next year.
In amongst all of this, governments have the challenge of business as usual. Of keeping the country's economy going as part of a global economy that is reliant on growth. An economy in which people and environment barely signify. Governments have the task of pleasing enough people with wide-ranging views to enable them to remain in power inside so-called democracies, to enable them to run the machinery of state, interacting with neighbouring states who, as can be illustrated with Russia, may be running on a completely different agenda with completely different cultural norms.
As climate changes and, as a consequence, living conditions destabilise; more migration occurs. Migration within countries, for example, as farmers who can no longer farm move to cities looking for work, creates social unrest often resulting in political conflict and civil war, as happened in Syria. This leads to greater migration and adds to the pressures of population increase felt by countries accepting immigrants.
The more I look at this, the more I understand the 'head in the sand' approach that many people take, for the more I am inclined to focus down, to ignore the bigger picture; yet we cannot do that.
We cannot ignore the future, which means we cannot ignore the present with all its challenges and complexities, yet until we are all willing to take personal responsibility we have no hope of taking collective responsibility, no matter how many years COP discussions run for.
So, as I get on a plane to fly home, I am seriously considering my travel plans for seeing family at Christmas and I am reflecting on my responsibility to future generations.
Certainly, if collectively we fail to respond to climate change both in terms of mitigation and adaptation, the world we know will continue to become less and less socially and politically stable, with the result that rather than our choosing to change, change will be forced upon us.
I do not envy those in government having to juggle all of this; and it is clear to me that we must think deeply as we choose our public representatives. We need to be represented by people with integrity and wisdom. People who care enough about future generations to courageously make difficult decisions and coherently explain those choices to the electorate.
Electing and supporting wisdom is our collective and individual responsibility.