I can't recall ever hearing the saying, 'A wet and windy May fills the barn with corn and hay', as much as this year. We're paying for our dry April now but hopefully things will balance out again over the summer. Usually you would notice a few more yellow fields appearing, as the silage harvest gets under way. That's not the case this year. There was a burst of early cutting in the first half of May and some contractors in the eastern parts of West Cork reported about 25 per cent of their clients had cut. Progress in that regard came to a firm stop for the second half of the month. No matter how often farmers check the weather apps on their phones, there doesn't seem to be a run of three or four dry days coming together.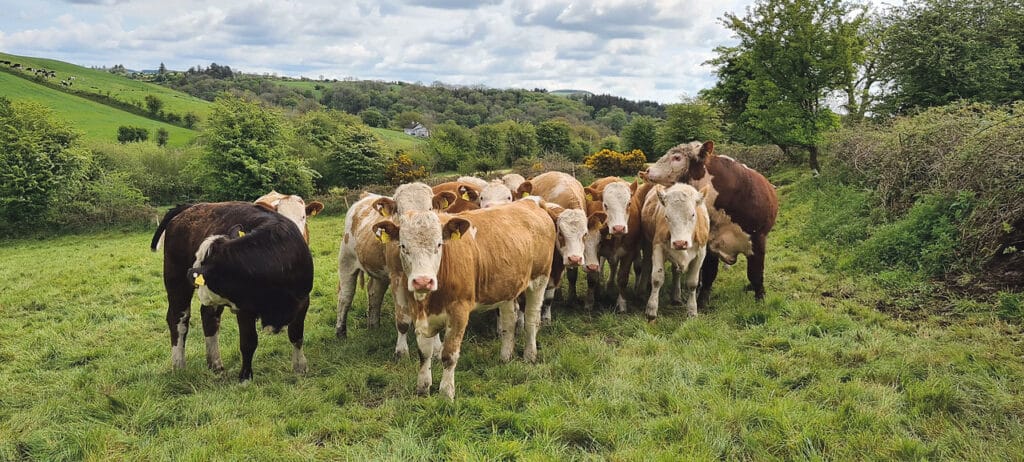 On a more positive note, farmers are experiencing record levels of prices across all sectors. As it stands, the prices farmers are receiving for beef, lamb, milk, and grain are outperforming last year by up to 20 per cent, and more in some cases. Beef alone is up 50c/kg and, at that, Irish farmers are still lagging behind the UK beef price. Lamb is still at over €8/kg, which is about €1.50/kg and grain prices are on the rise with a tonne of grain now worth between 20 and 30 per cent more than 2020. The base prices paid for April will average 33c/l excluding VAT, up from 28c/l excluding VAT in 2020, an increase of almost 20 per cent for one of the peak supply months.
One of the big issues for farmers is that input prices have seen a similar rise. Steel and timber are up 25 and 30 per cent in the last six months alone and in some cases builders are only able to quote prices on a fortnightly basis such is the speed that some materials are rising in price. It's in part down to the emergence of the economy from Covid-19. During both world wars in the last century, demand for commodities boomed, food in particular.
Maybe Covid-19 was the 21st century version of those global events. It changed western society like no one could imagine and, for a period in March and April last year, shops couldn't keep products like flour and dairy on the shelves. There are a number of downsides to this mini economic boom. Inevitably it will come to a halt and if I were putting a farm business plan together today, I would be basing it on a year where prices were lower. At least then it allows you to survive a tough year and thrive in a good one.
The last week of May is turning out to be a critical one for EU farmers as the details of the Common Agricultural Policy (CAP) are being finalised. The next CAP will run until 2027 and is the first in a UK-less Europe. Negotiators sit down for two days of talks billed as a 'jumbo trilogue' by European Commissioner for Agriculture Janusz Wojciechowski. The commissioner from Poland has been very firm on his desire to see change that will have a positive impact on the environment.
At stake in the negotiations is over €10bn in subsidies that stand to be paid to Irish farmers and filtered into rural areas over the lifetime of the CAP.
It appears that between 20 and 30 per cent of direct payments will be ring-fenced to fund climate, environment and animal welfare measures. Eco-schemes remain one of the biggest unknowns but they will have a major bearing on farmers' direct payments.
The European Parliament is seeking a figure of 30 per cent of a farmer's payment to be linked to these measures. Portugal currently has the EU presidency and they have offered to move up from its original 20 per cent position, with ring-fencing starting at 22 per cent before rising to 25 per cent. In financial terms this would equate to €300m in Irish direct payments annually.
Going to print, it's all to play for.
While there is concern over the unknown elements of the CAP negotiations, there is farmer interest in Environmental schemes. Last month I wrote about a pilot environmental scheme REAP. While the department of Agriculture had allowed for 2,000 participants, there was closer to 11,000 applications. The Minister for Agriculture, Charlie McConalogue is attempting to see if there is flexibility there to allow extra participants in this pilot project.
On the home farm, breeding has commenced and I'm coping ok with grass growth and getting it grazed. I've escaped the need to re-house or feed stock yet, although I might introduce hay to the stragglers who have left to calf. All I can do for now is sit and wait for the sun to reappear.