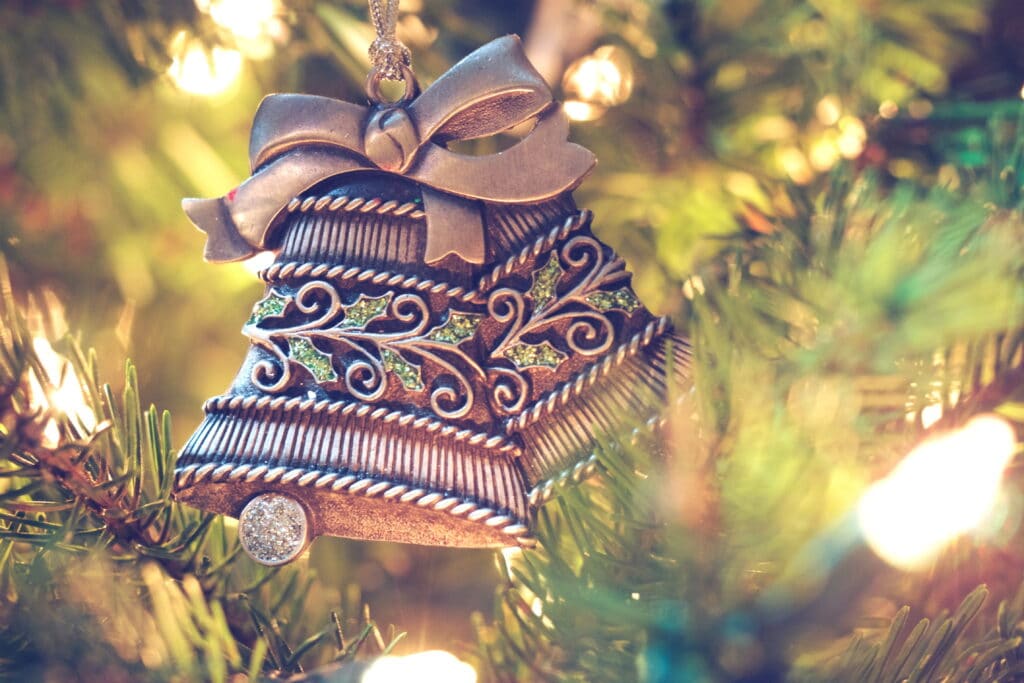 I've been writing a column in one form or another for over two decades, and every year in late November I have to dust off my Santa hat and write about the upcoming holidays before we've even had Thanksgiving. I have always had a resistance to getting into the festive spirit too early, so writing a Christmas column is a bit of a trial. It's like briefly opening a present you don't really want to see, taking a quick peek, and then wrapping it up again to wait for a more appropriate time.
I also have to be careful not to repeat myself, which isn't easy after twenty years of writing about the same thing. At the core of celebrating Christmas are the traditions. Those things that you do over and over again every year. We look forward to doing the same things we did last year: decorate the tree, have Christmas Eve drinks in town, welcome far-flung family home, pop over to friends and neighbours on Stephen's day, have people over for eggnog. Tinsel and Fairy lights as you stroll around a market. Last minute shopping in crowded shops blaring carols. And – let's face it – excess. Excess food, drink, presents and people.
There is little chance that my 2020 Christmas column will repeat anything I've written before. Excess and pandemics do not mix. As I write, we are just coming out of a six-week lockdown. I should feel elated, and ready to jump into the mad swirl of the season, but the uncertainty of what exactly the situation will be makes looking forward to the holidays a bit difficult. The government has warned us that it will not be like other years. It has tried to comfort us by saying that we can still have a 'meaningful' Christmas. Whatever that means…
Frankly if I had a choice, I'd take over-the-top festive excess over meaningful any day.
Celebrating Christmas is more than just presents and turkey. In a secular household like ours, it also marks a fitting blow out to the year. A time to reflect on the year that's past, and look forward to the year ahead together. The operative word is together. This year more than most, people need to get together. Every time I watch the SuperValu ad where the little boy hopes his Grandad will make it for Christmas, it brings a tear to my eye. Will we be able to visit friends? Will we be able to go to the pub for a sing-song? What will Christmas be without the craic in town?
Still I'm not going to be a Scrooge and complain. Too many families will have people missing at their table this year. Some will not be able to come home, others have passed away this dreadful year. In fact, thanks largely to the pandemic, we'll have all four daughters at home this Christmas. Having the entire family around the table when you have grown-up children is a rare blessing indeed. One year we had one daughter in Australia and another in Edinburgh. We set up the laptop at the table, but it only made their absence more obvious. Two years ago, we had no one home and it was horrible. I could barely bring myself to decorate a tiny tree and could not imagine how to celebrate without them. Thankfully, friends invited us over for their family Christmas and I enjoyed the day despite it being the first time I had not been in my own home with my girls.
I'm hoping that in the next few days we'll get more certainty as to what level of restrictions will be imposed. By the time you read this, we'll know what the story is and can begin to plan a way to have the best Christmas in what has been a pretty bad year. Fingers crossed, we'll find a way to feel the spirit, to share the joy, to celebrate with hope for the year ahead. To see out the year and wish more fervently than ever that next year brings us peace and happiness. We certainly deserve it.
Here's wishing you "a merry little Christmas", no matter how small or remote it ends up being.
Stay safe. Shop local. And may the holidays bring many, many tidings of comfort and joy to you and yours.